This custom St Francis piece will feature a hooded St Francis with 3 types of birds - cardinal, yellow finch and humming birds. We begin the project with an initial sketch: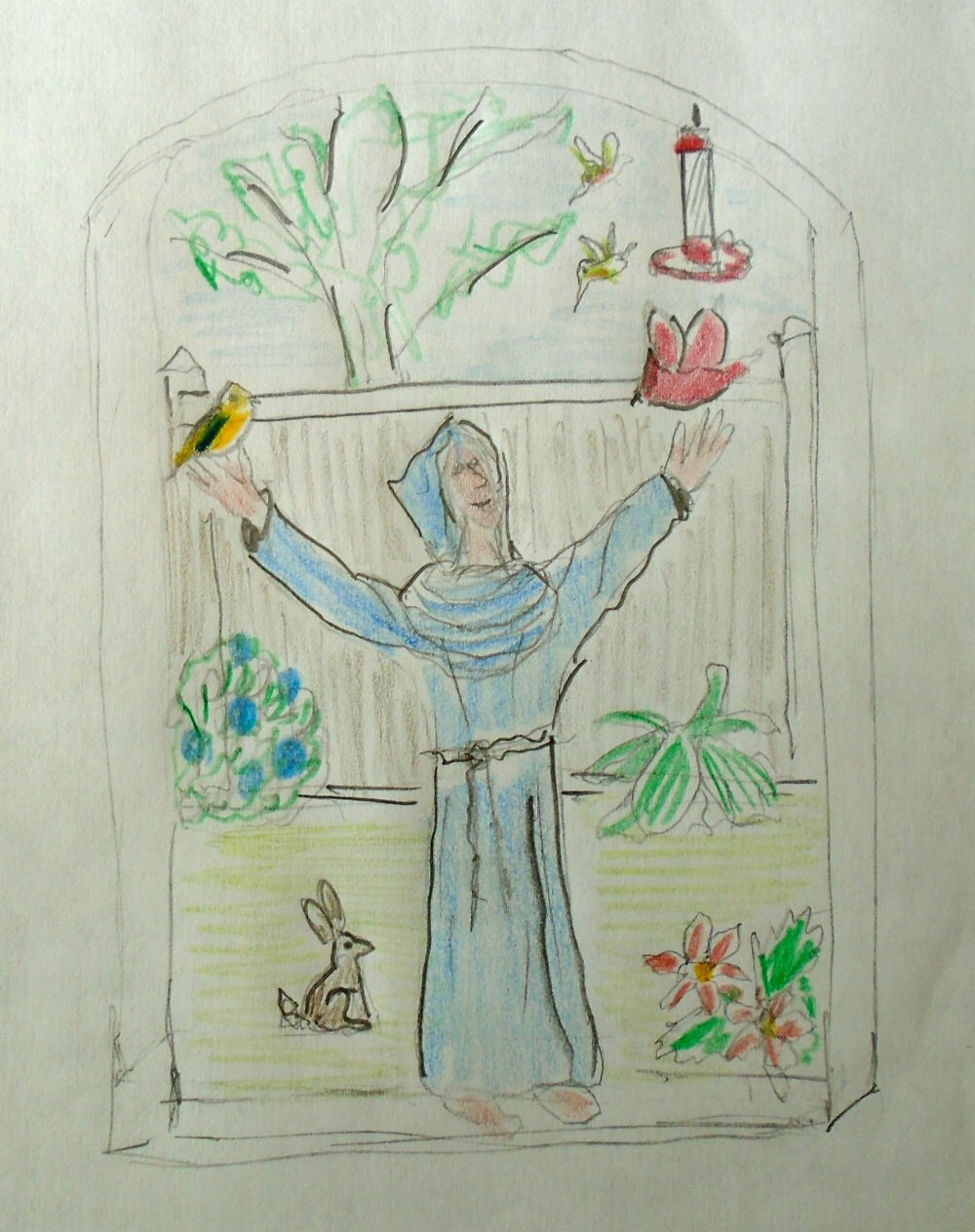 Work starts on this piece with the background panel - this gives us an idea of the overall scale of all the figures. It is cut out of wood.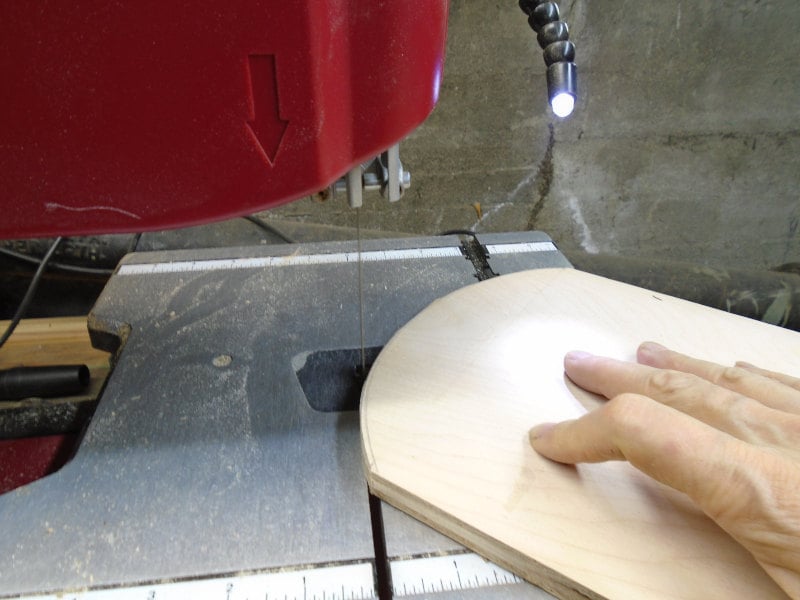 The background of this piece will be a backyard scene with a nice fence, flowers, shrubs and trees. The darker wood shown below will become the fence. (all the painting comes later)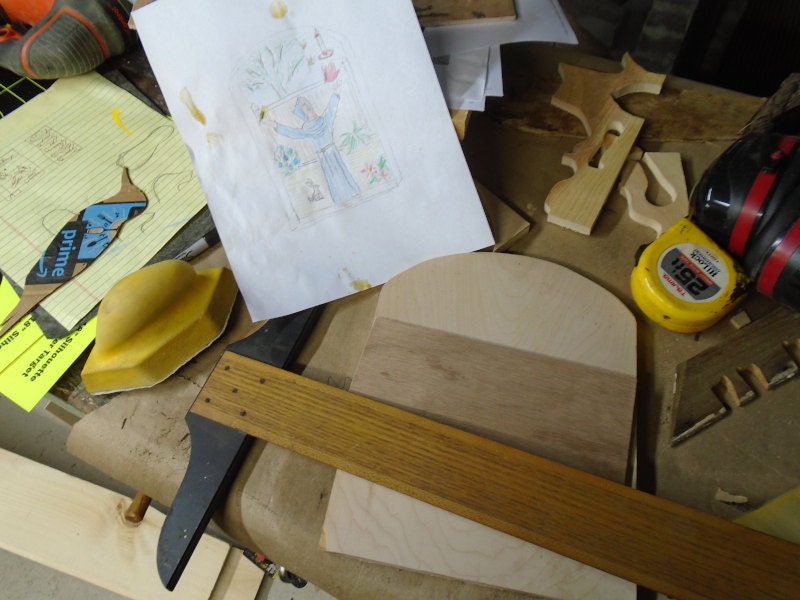 Next we begin with some of the tiny figures - here are the parts for the rabbit (no ears yet!) and the hummingbird feeder. Humming birds are VERY tiny so this will be interesting to make them. (Still thinking about that challenge!!)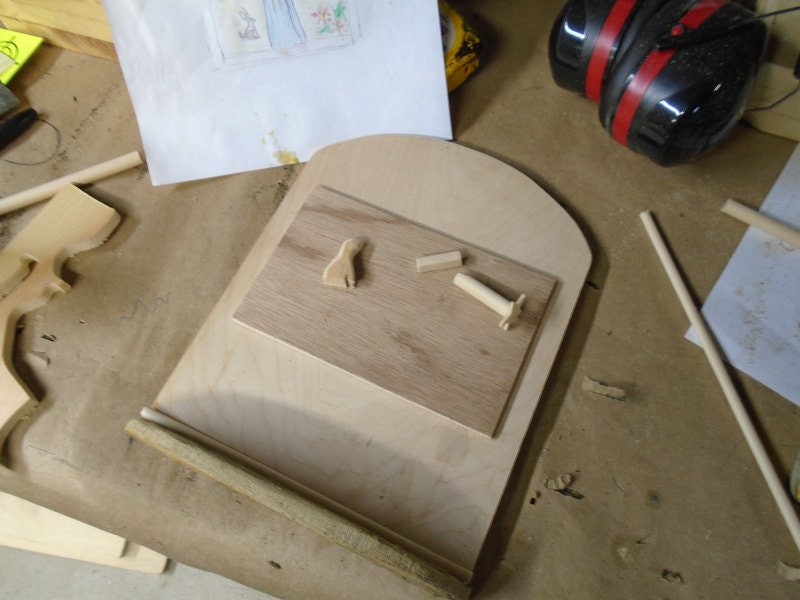 Next we begin the rough-cut and shaping the figure of St Francis. His arms are extended to hold the birds and his hood is up!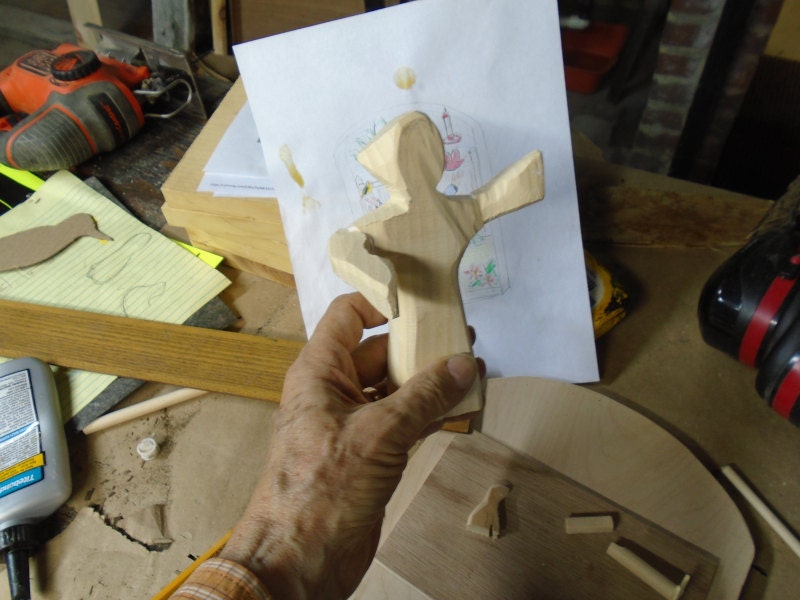 Now we all need a rest! I have added a driftwood base to the main panel. Driftwood makes a perfect base for St Francis - it has a natural and earthy feel.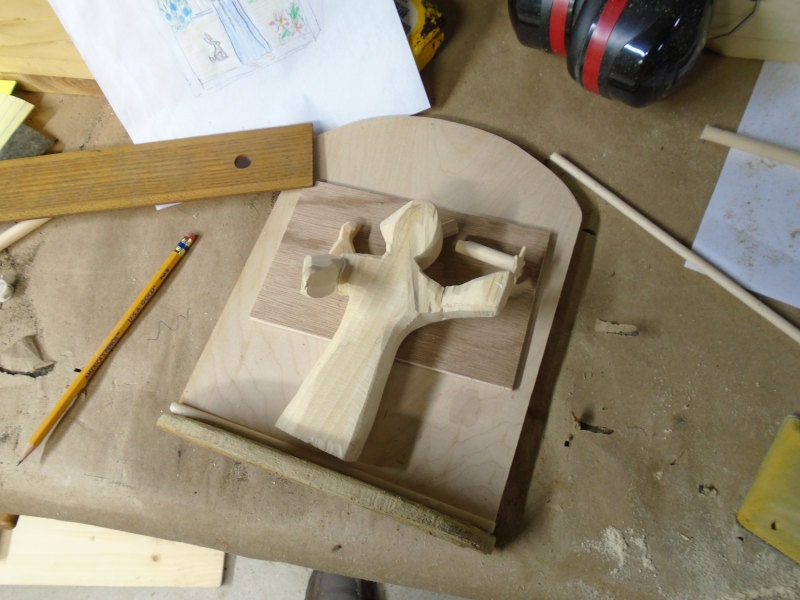 And now the exciting part - the painting begins! I've added a border of flowers on the backround. I also painted the base coat on the rabbit (now with ears) and worked on the hummingbird feeder. More to come this week.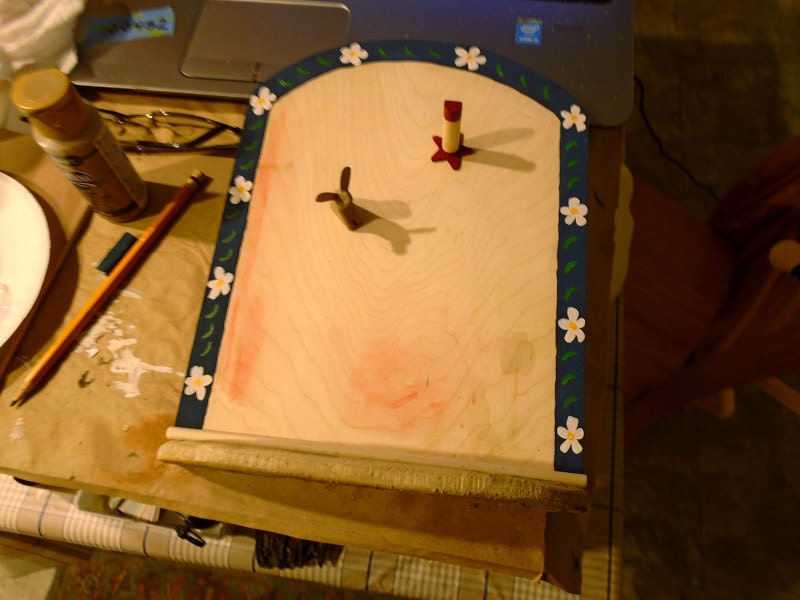 The paiting continues and the piece is starting to come together! The background, fence, rabbit and hummingbird feeder are done. We'll be adding some shrubs and flowers next. Here is what is looks like so far: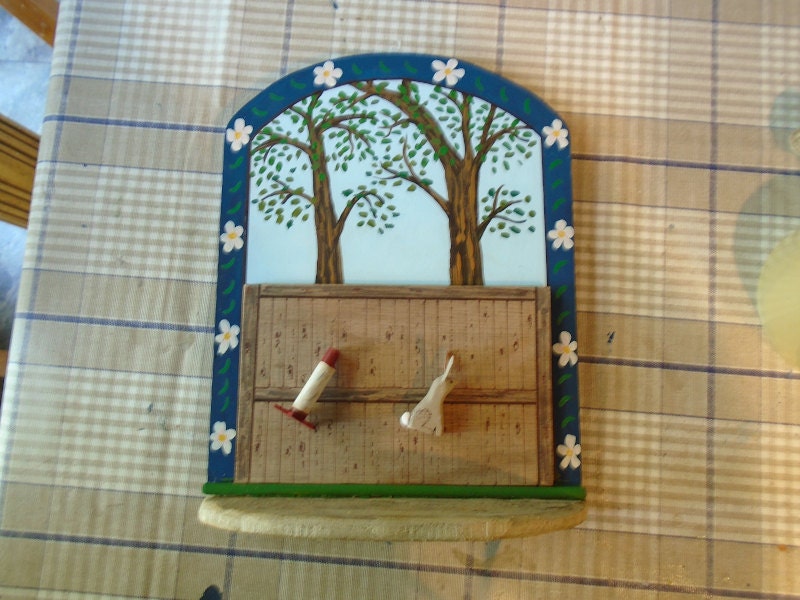 At last we have all the pieces! Look carefully and you will see the 3 hummingbirds in the foreground, the cardinal and yellow finch (not painted yet), the blue hydrangea, and in the background St Francis himslef - partially painted.  Once we finish this painting we begin final assembly!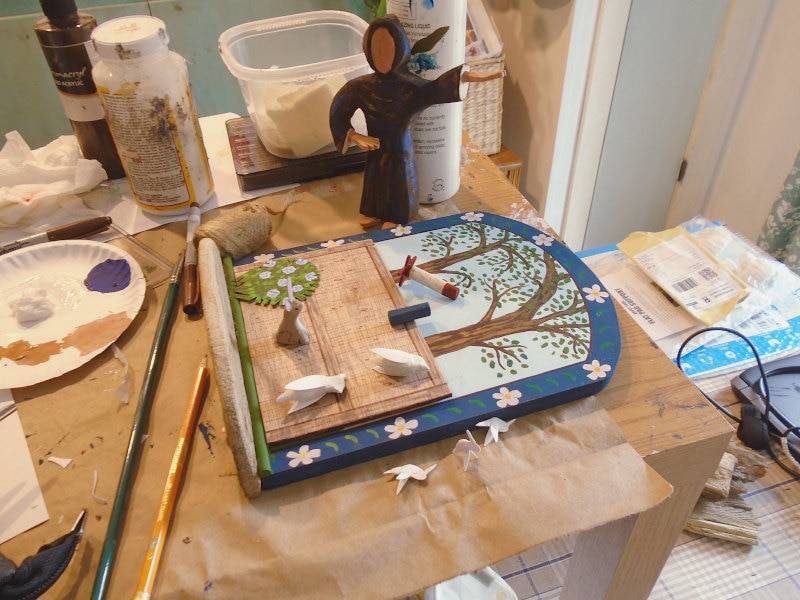 And finally it all comes together!! Look carefully and you will see 2 hummingbirds at the feeder. One is on St Francis' shoulder.