This custom painting of 4 sanderlings on driftwood begins as all our driftwood pieces with a trip to the beach to collect driftwood. This piece was a challenge as we needed to find flat and weathered pieces to join together.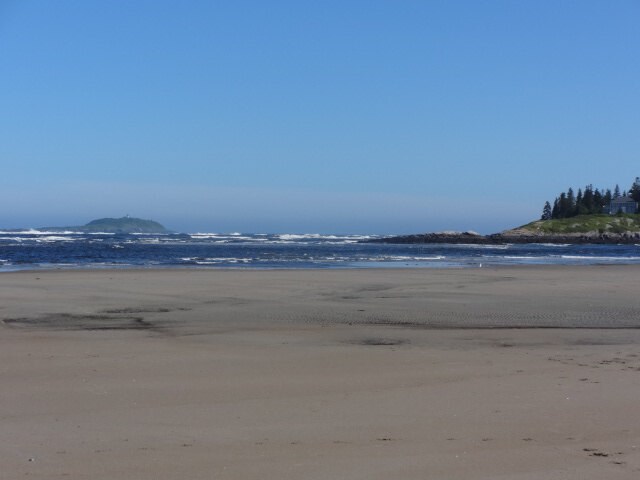 The Popham Beach never lets us down! Way out on the Hunewell Point we found 2 great piece. They were half buried in the sand. We dug them out and headed back to the studio to work on the piece.
The pieces we found were above the tide line so they were very dry. They had all the characteristics we were looking for, flat, not too thick, and beautifully weathered.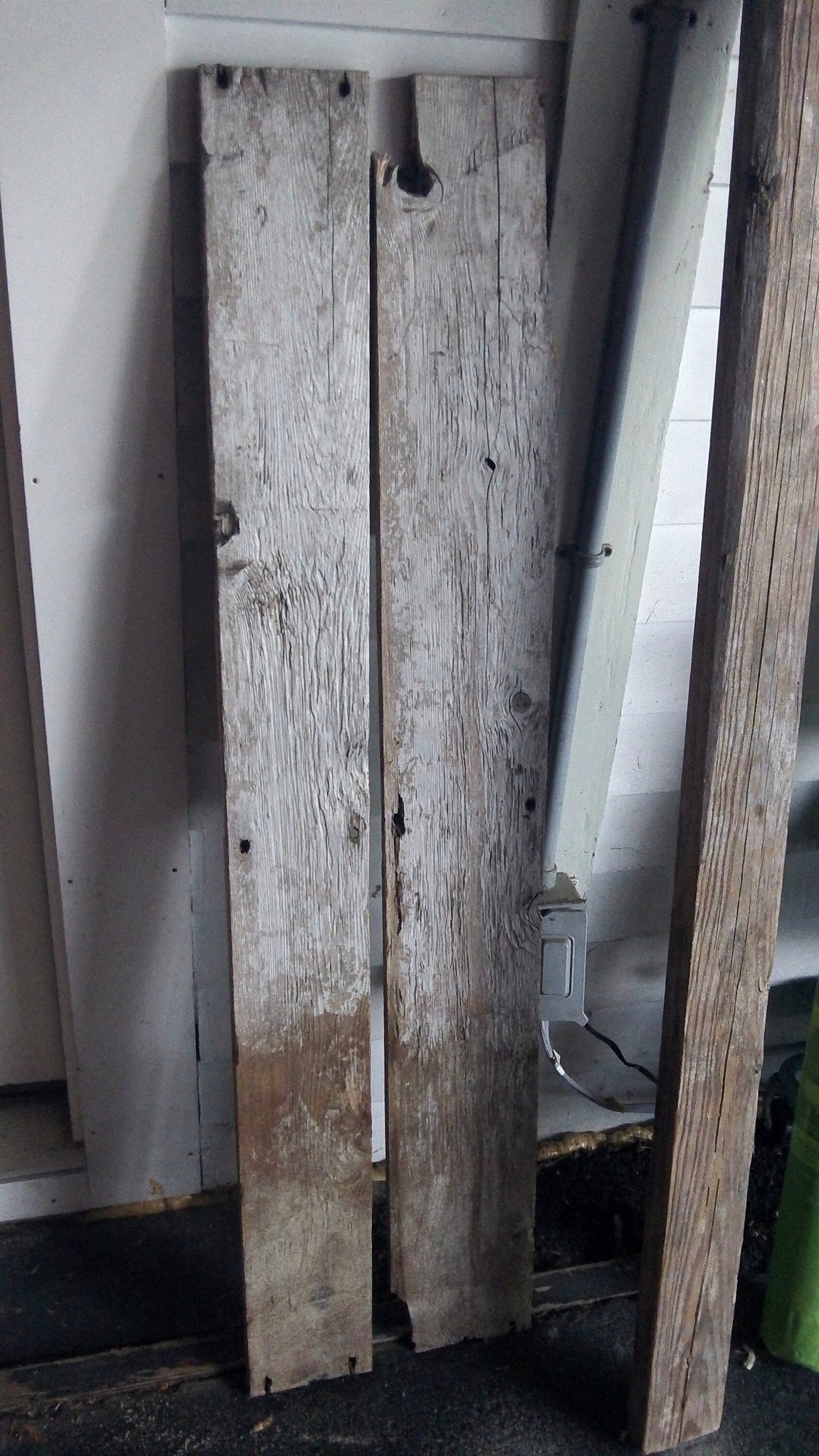 The next step was to cut and then glue the 2 sections togehter that we would paint on. We found 2 section that were is good shape - no holes, no splits and relatively smooth.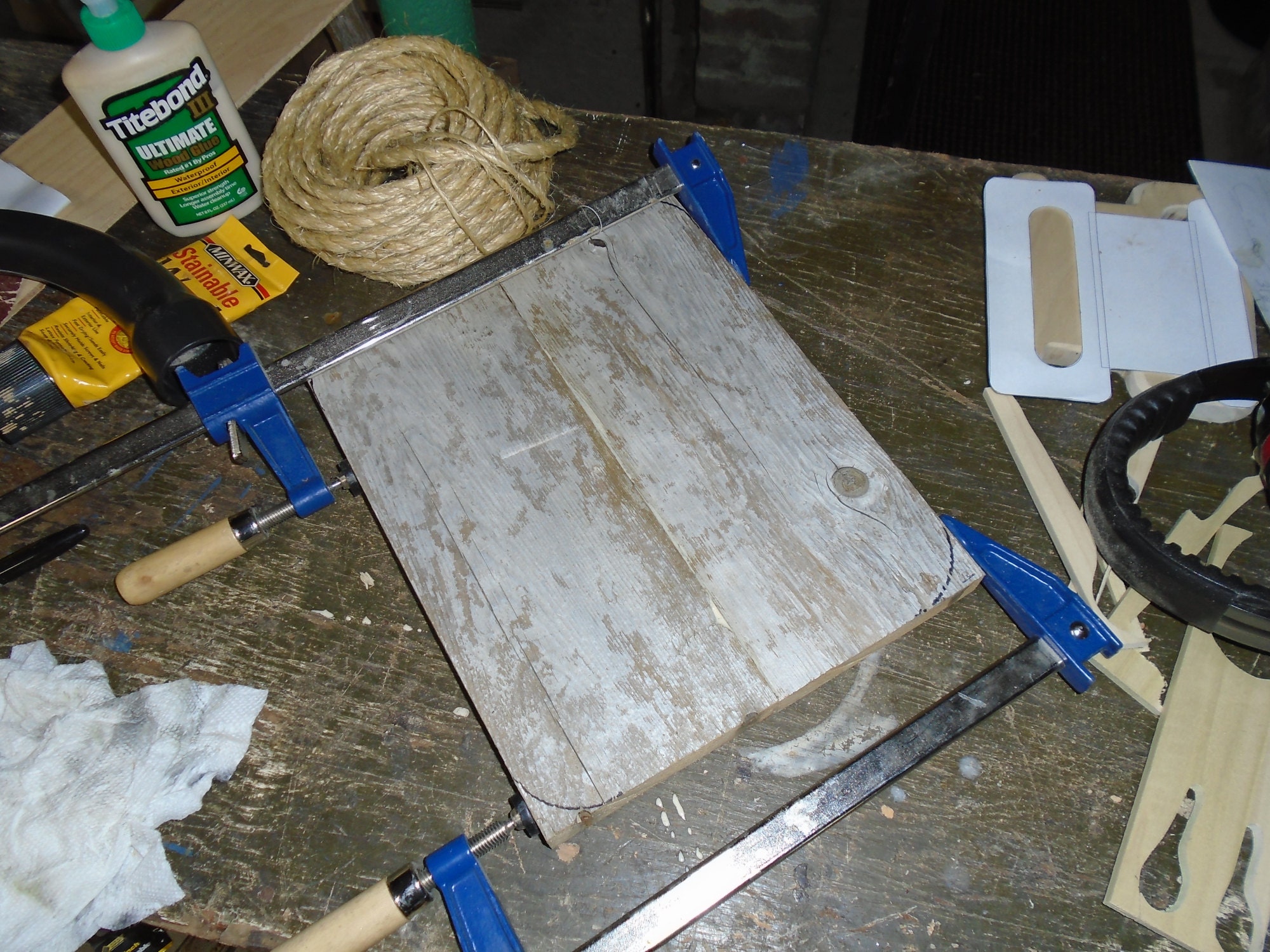 After the glue dried we rounded the corners and attached the natural rope border to the piece. The rope makes a beautiful natural frame for this piece.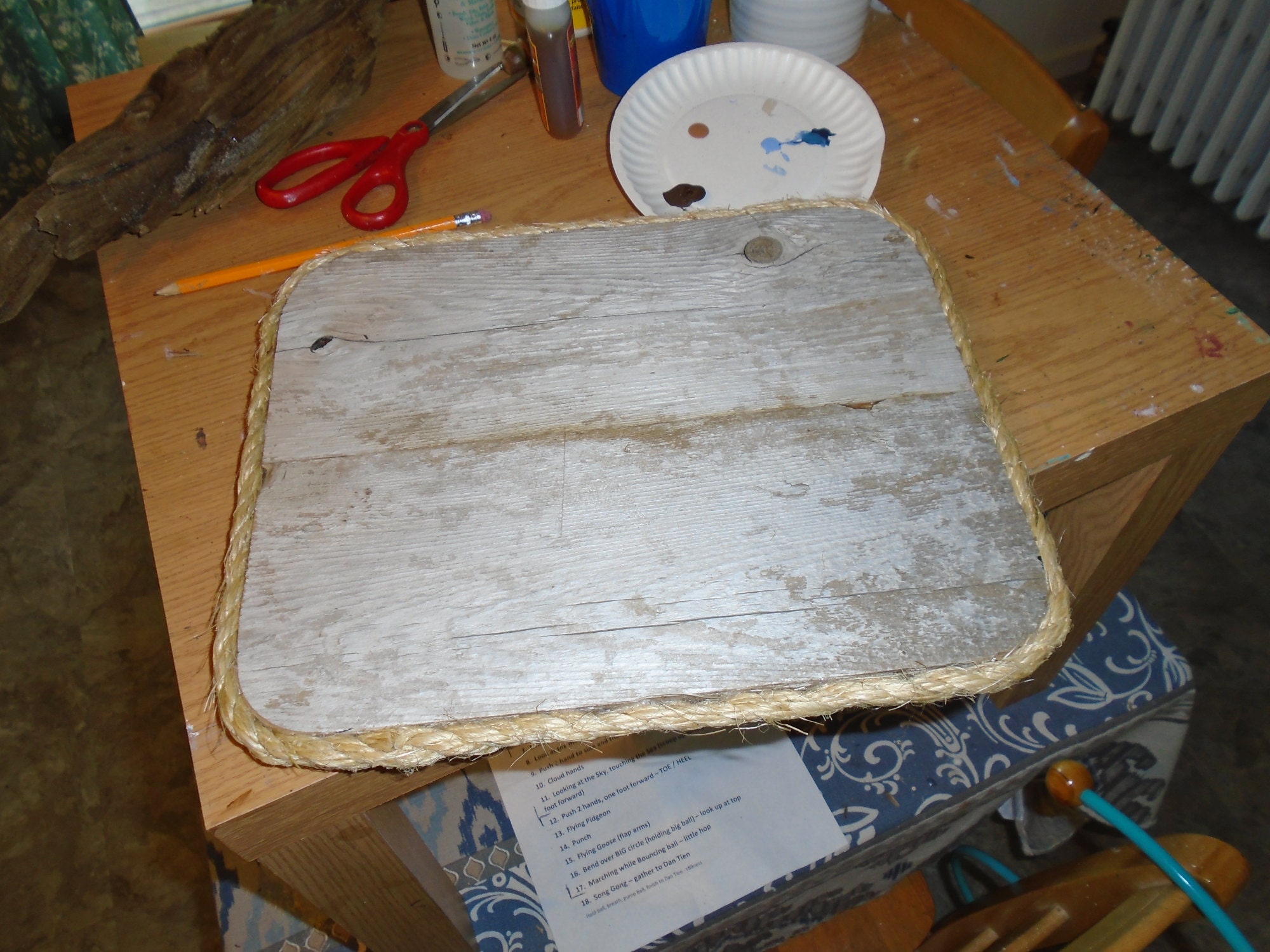 In the next step we sketched the birds and then began painting in the bodies. I have added some blue wash to suggest the water's edge. The favorite habitat for this little birds. Here I am painting the first of 4 birds.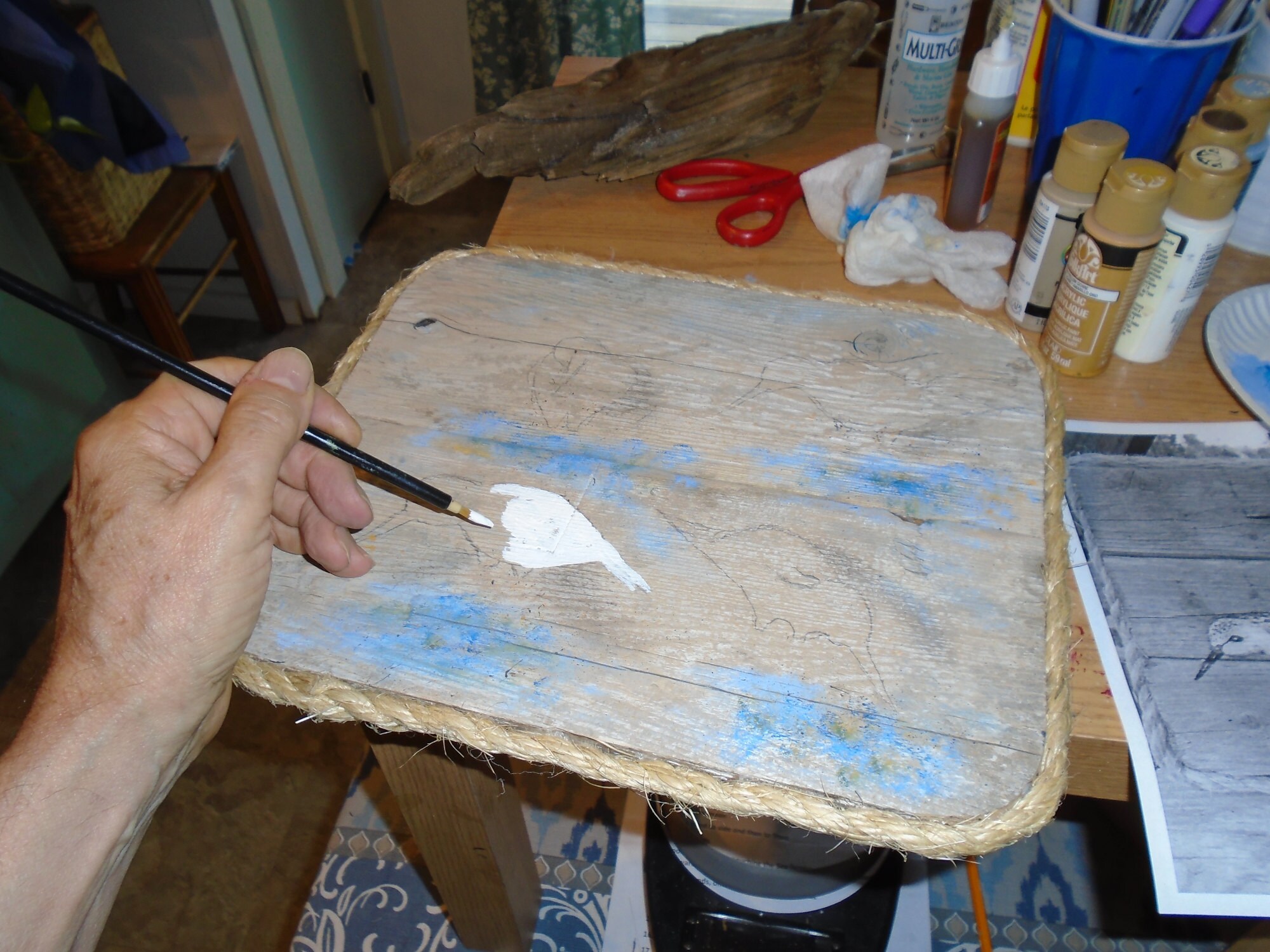 Work is progessing and the piece is almost done - a few fine details and shading are needed to complete the piece. It looks great!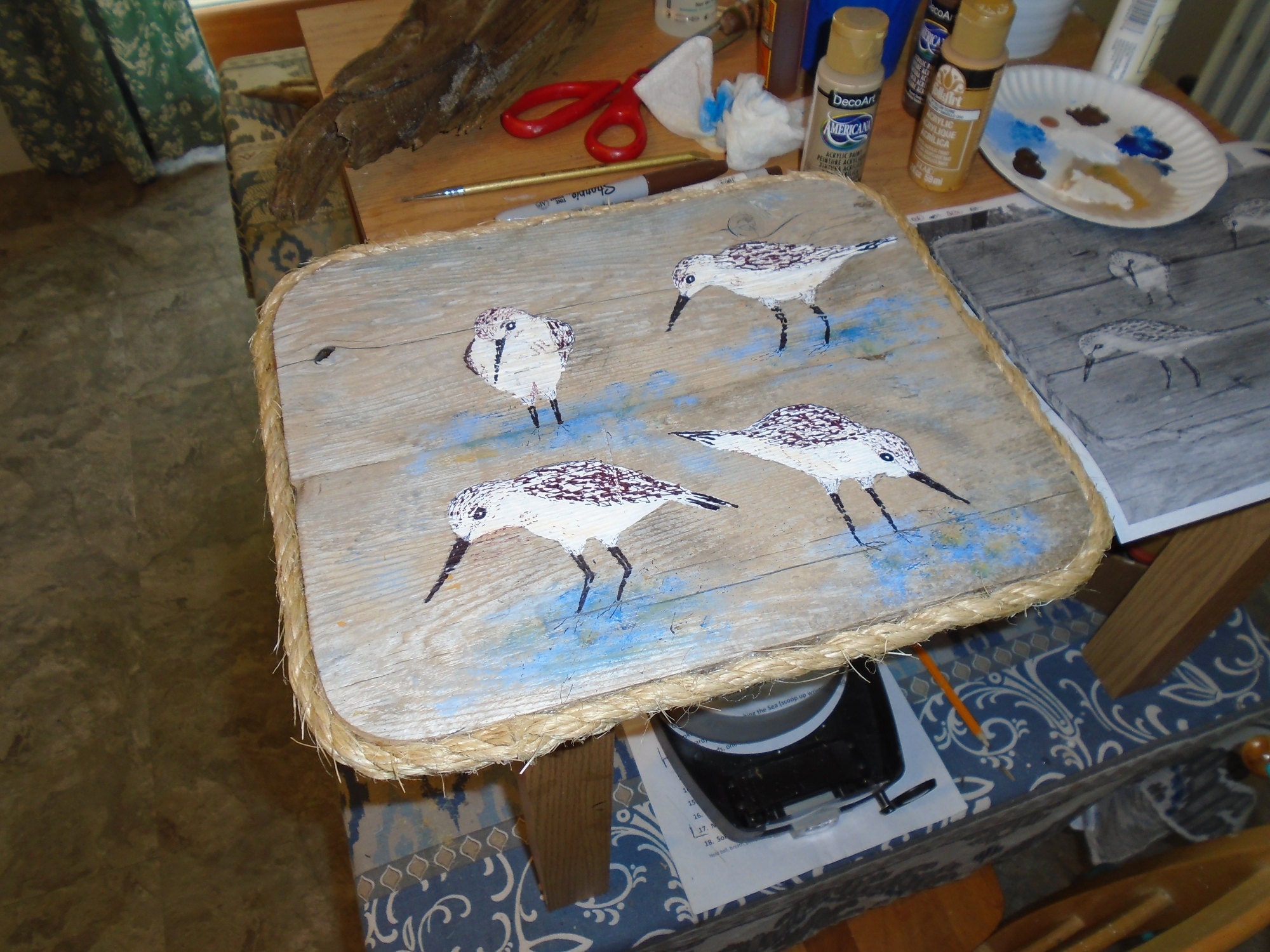 This is the finished piece resting on a side table in our studio. (another driftwood bird looks on....) There is a wire hanger on the back - ready to hang.