We're excited about this new piece! 
This driftwood whale started with finding a piece of driftwood that had a perfect 'whale eye' that was formed by a knot. You can see it in the progress images I have posted.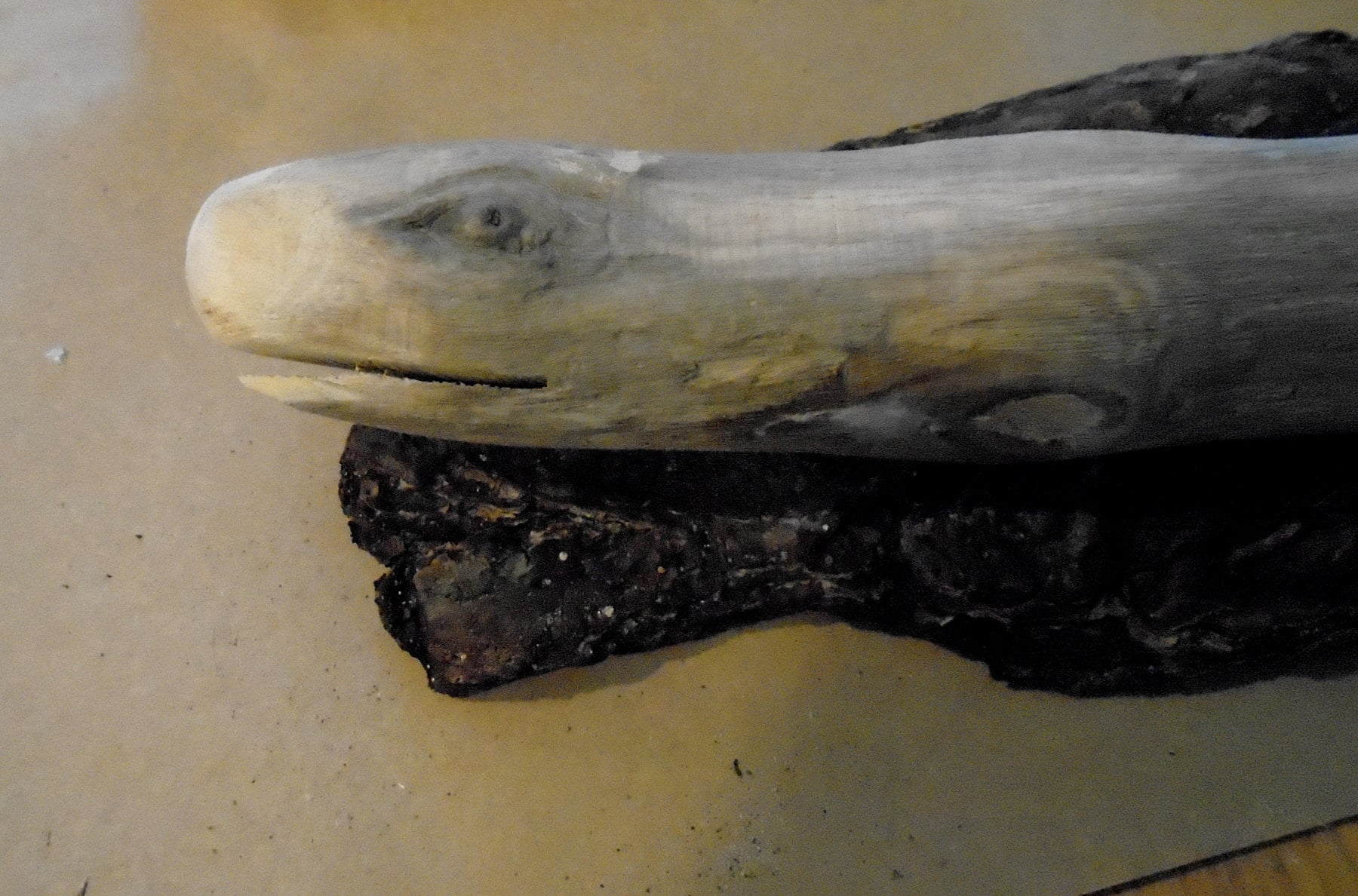 The finished whale will be mounted on a piece of driftwood and we will be making a small 'spout' of water fashioned from sea glass beads.