We are currently working on our newest piece - the Painted Turtle. You can follow the progress here as she comes to life!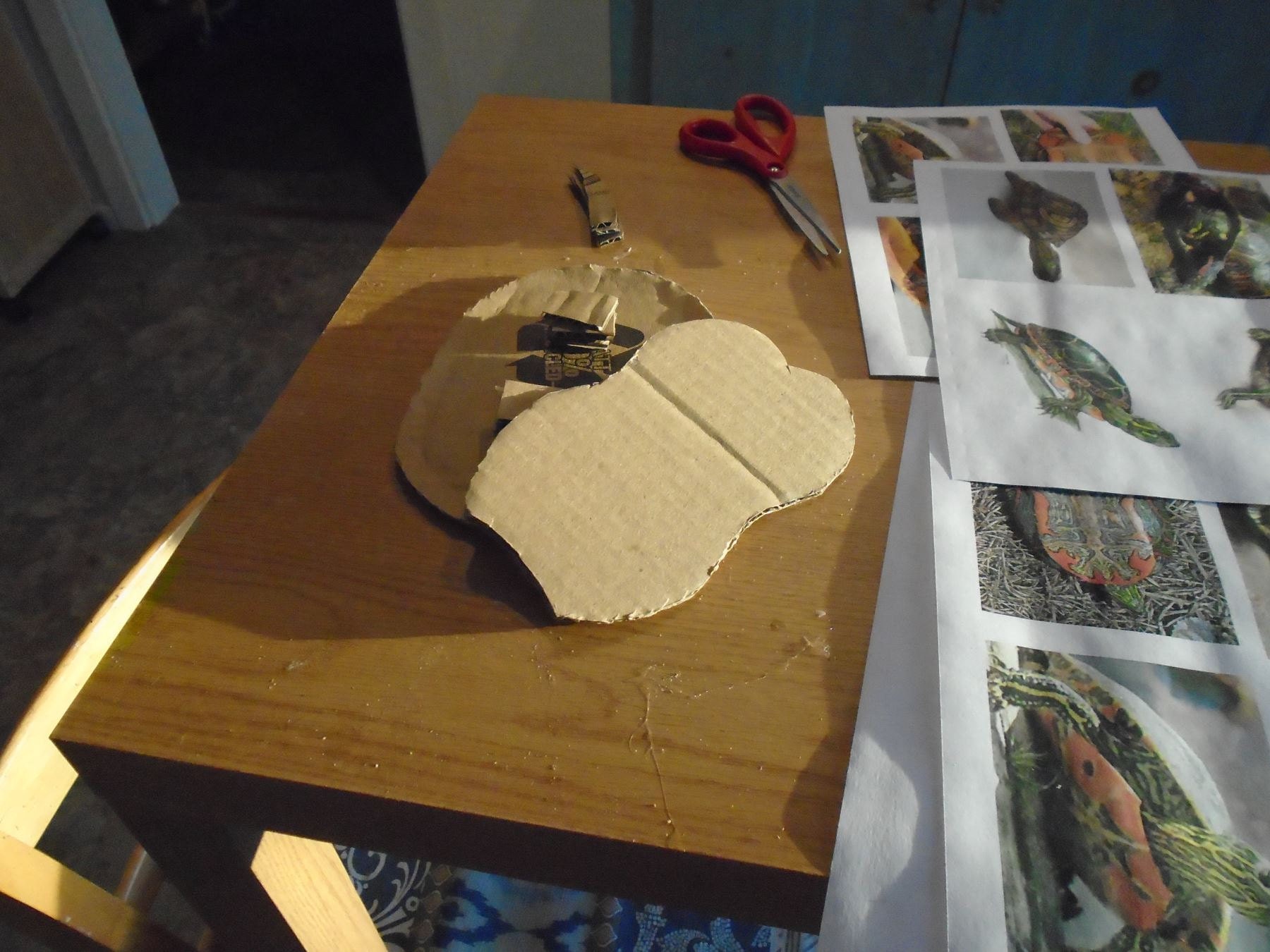 The pieces of recycled paper are cut for the basic shape - top and bottom shell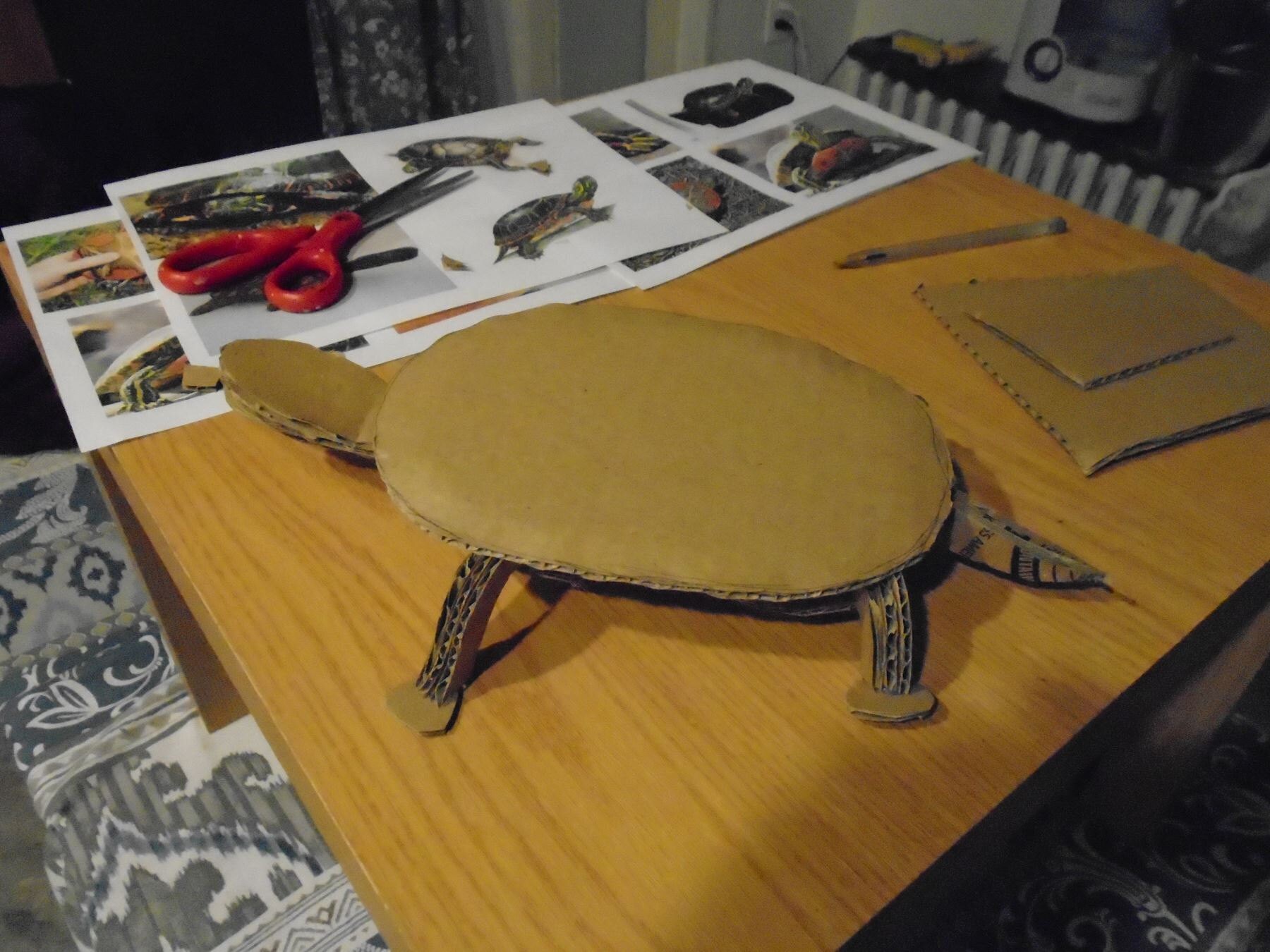 Head, legs, tail and top and bottom shell are glued together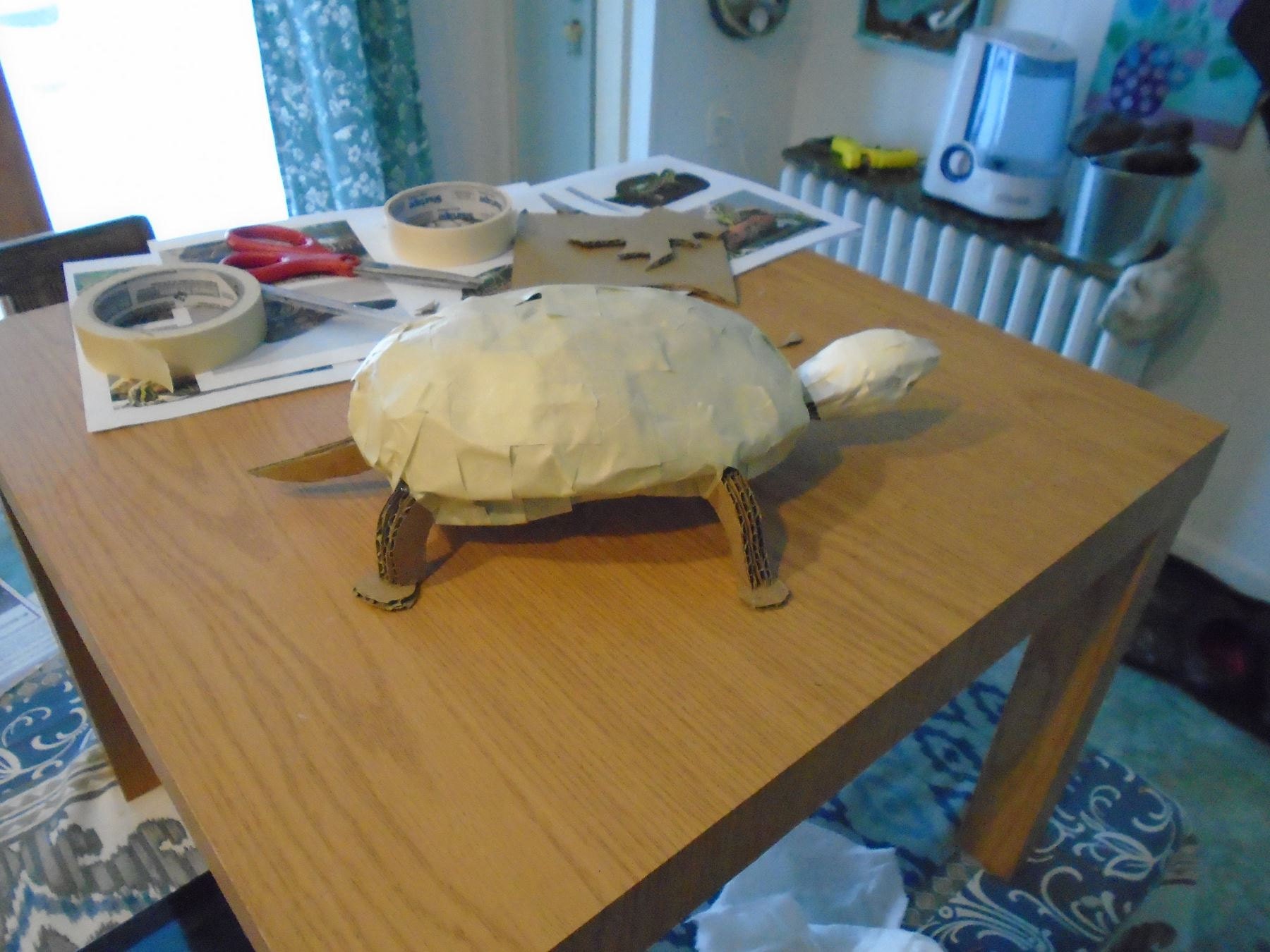 Shape is built up with more recycled paper and then tape applied to refine the form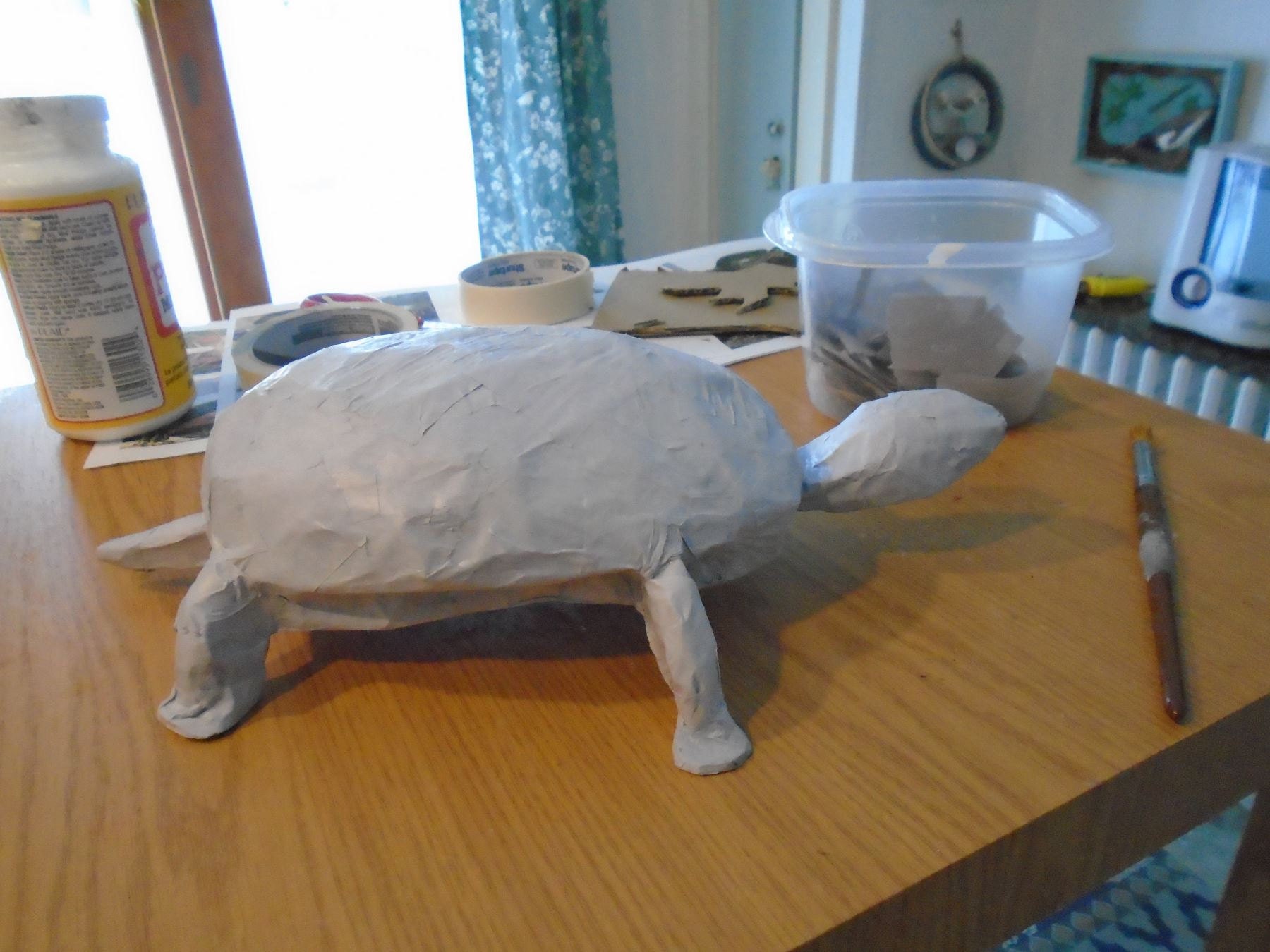 The first of 7-10 layers of paper are applied.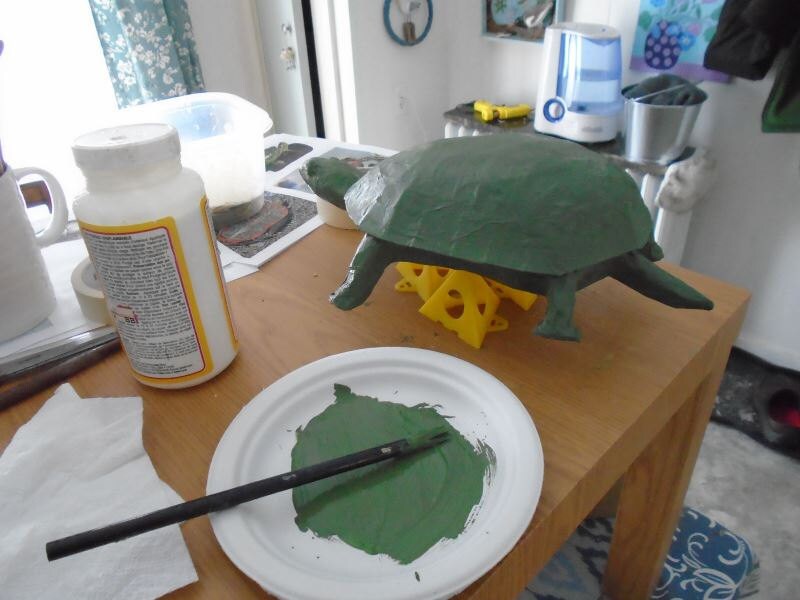 First coat of paint is applied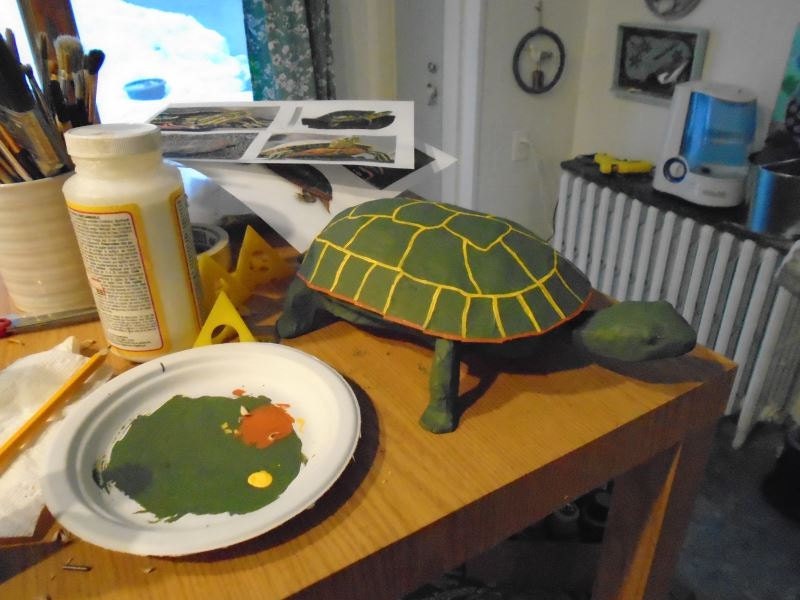 Details strat to be added to the painted turtle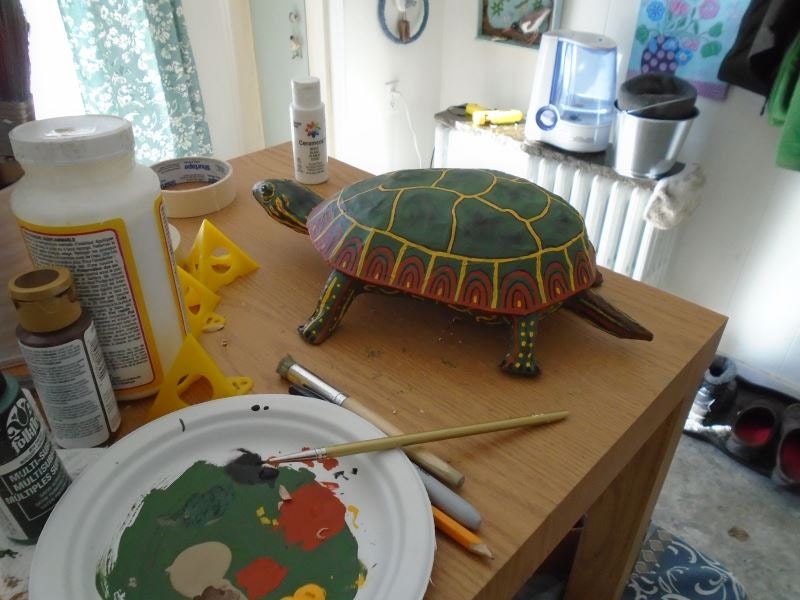 Almost done... but wait...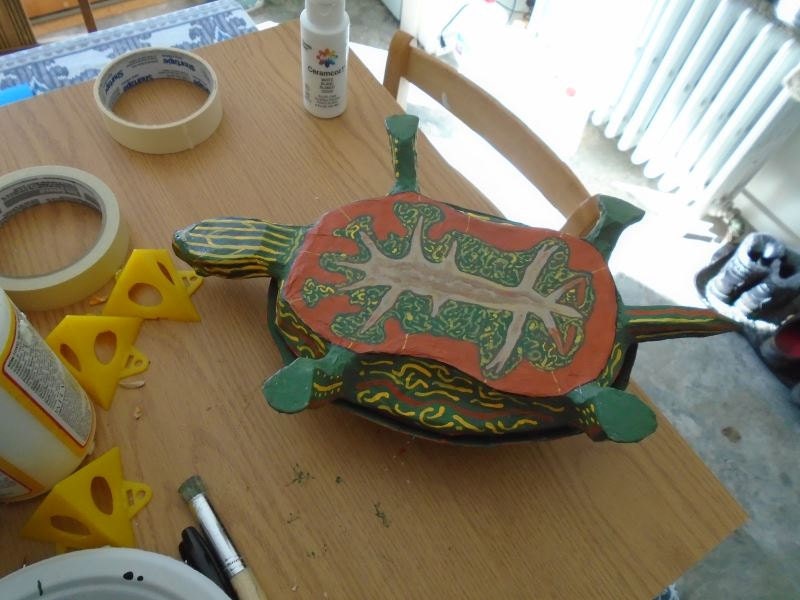 The bottom is also painted! Don't worry we'll turn her back over - she does not like to be upside down but her underside is also painted.