The Tiger Shark is the final piece of this great series of 6 sea creatures - turtles, fish, whale, and shark. Inspired by photos taken by David & Colleen on their underwater diving adventures. These pieces have been a pleasure to create from Maine driftwood.
The shark is made from a piece of driftwood with fins added. Here is the piece in the early stages where I have cut and shaped the body and added the wood fins.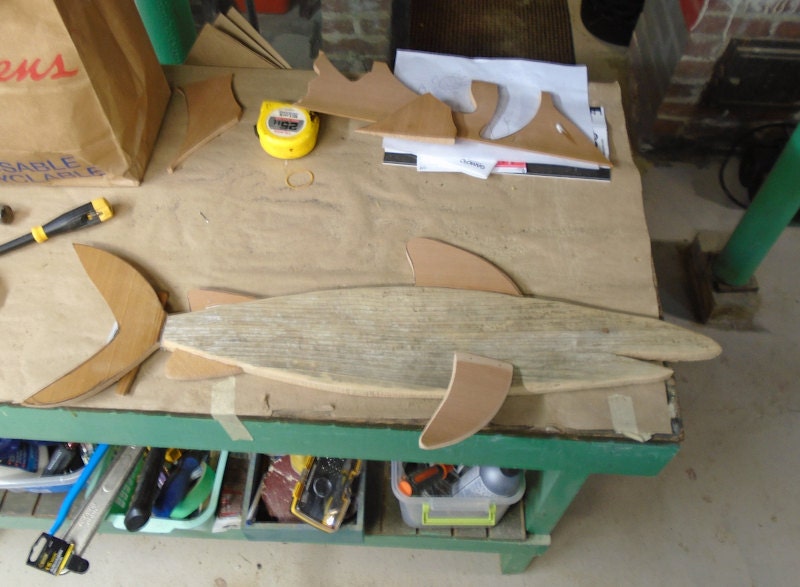 Once the piece has dried I give it an initial undercoating to seal the driftwood which is very pourous.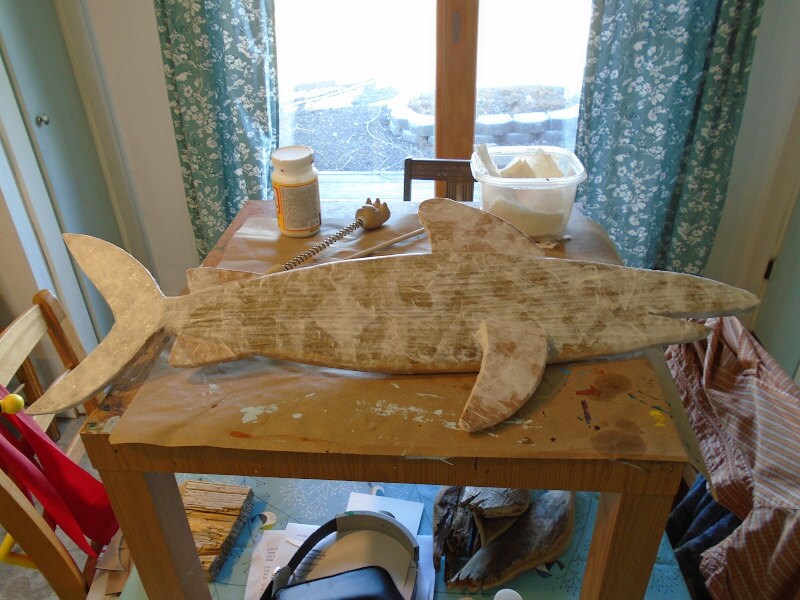 The colors of this shark will be a bluish gray with a white underbody. Here is the first layer of gray being applied.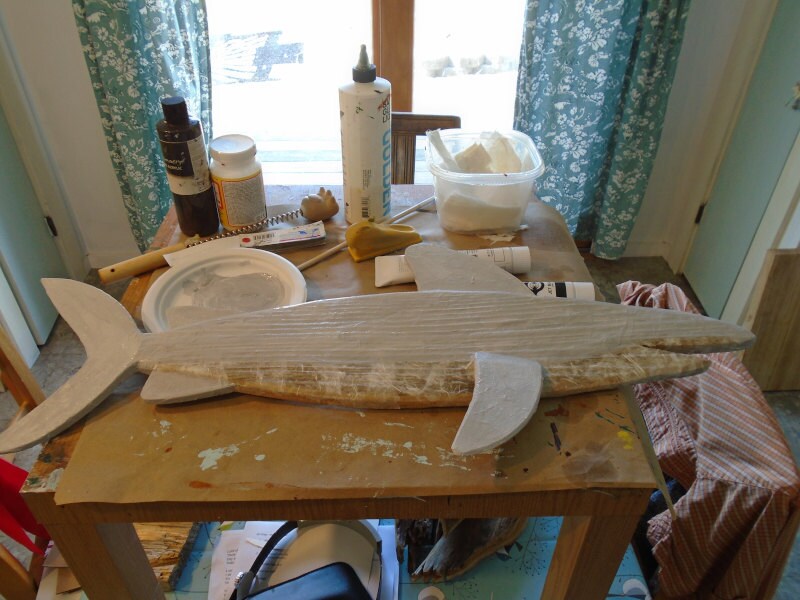 Next, the white underside of the shark is painted in and then blended into the gray.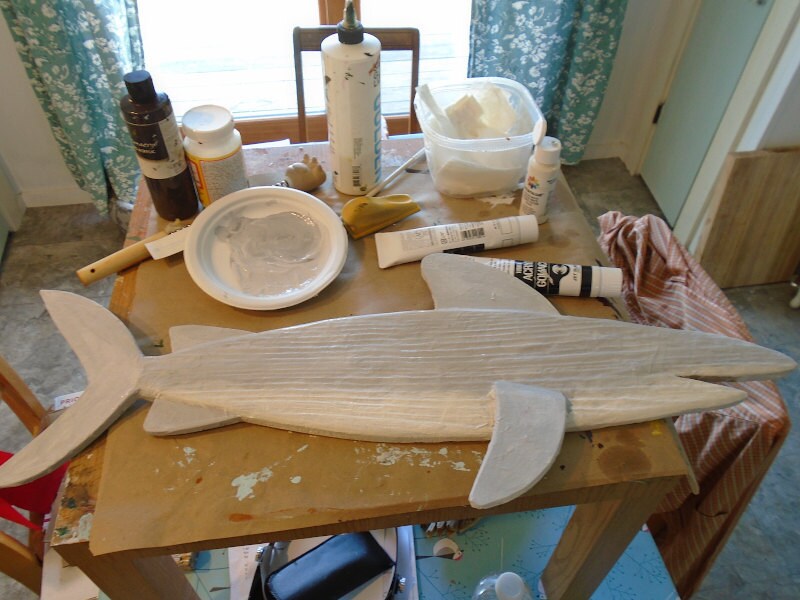 Once the initial coats of paint have dried I begin to add the details of the shark. Eyes, gills and distinctive markings.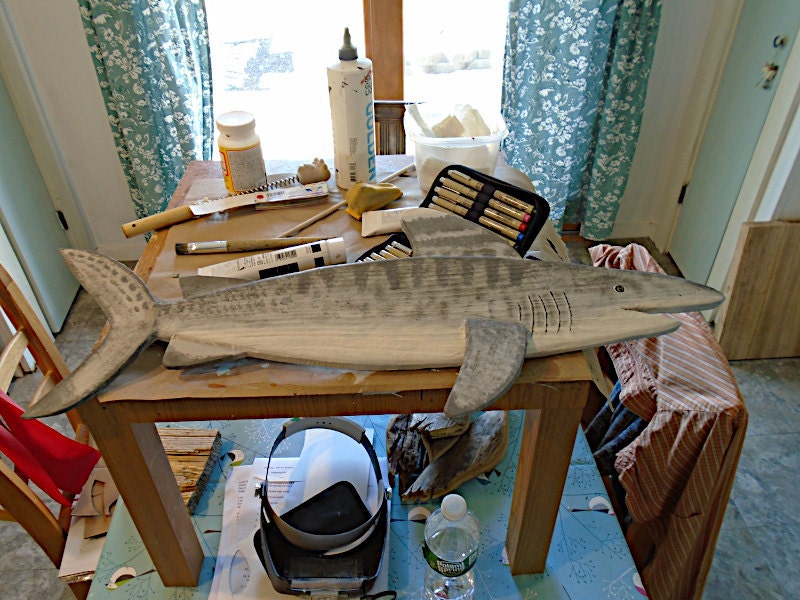 Let see how it looks on the wall... Awesome!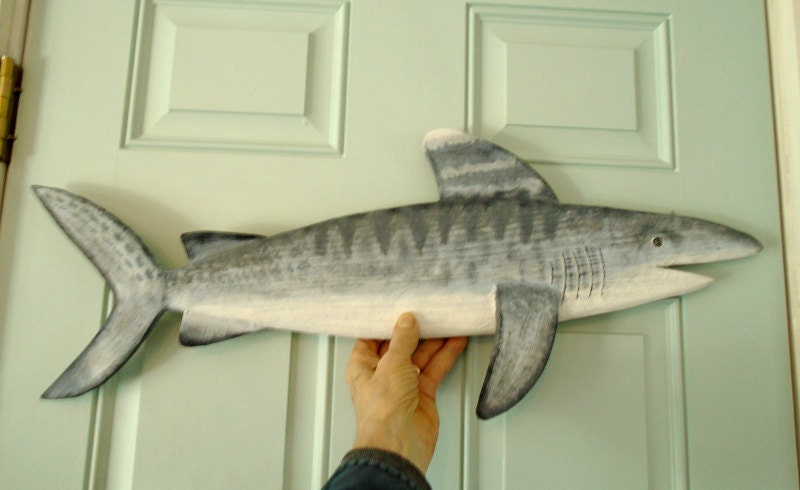 With the details finished, the shark joins the other fish. The shark ended up being one of the longer pieces and looks great with the other fish. The color in this image below is close to the actual colors.