This is the first of 3 driftwood fish - we begin the painting. Each fish will have a different color scheme, The driftwood receives a basecoat and is ready for the colors. I have picked a green and a blue that will be blended on this fish.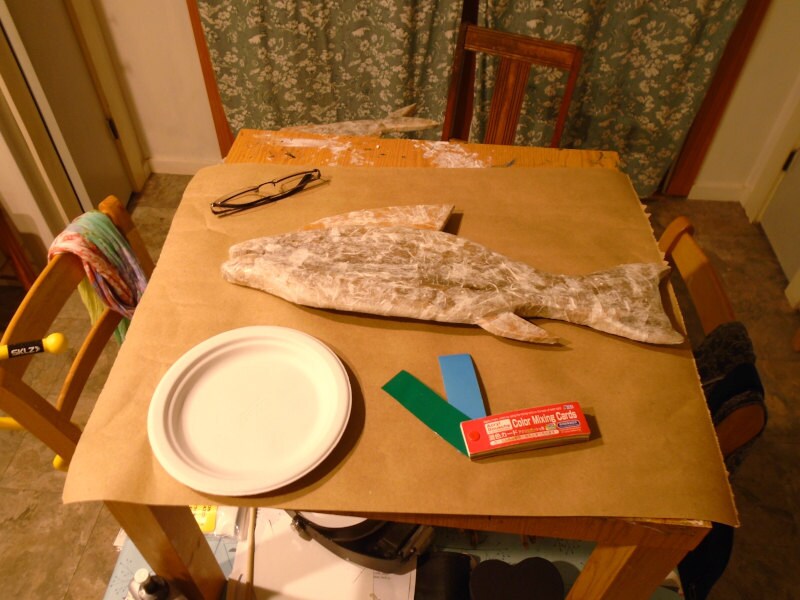 I begin to apply the colors and blend them together.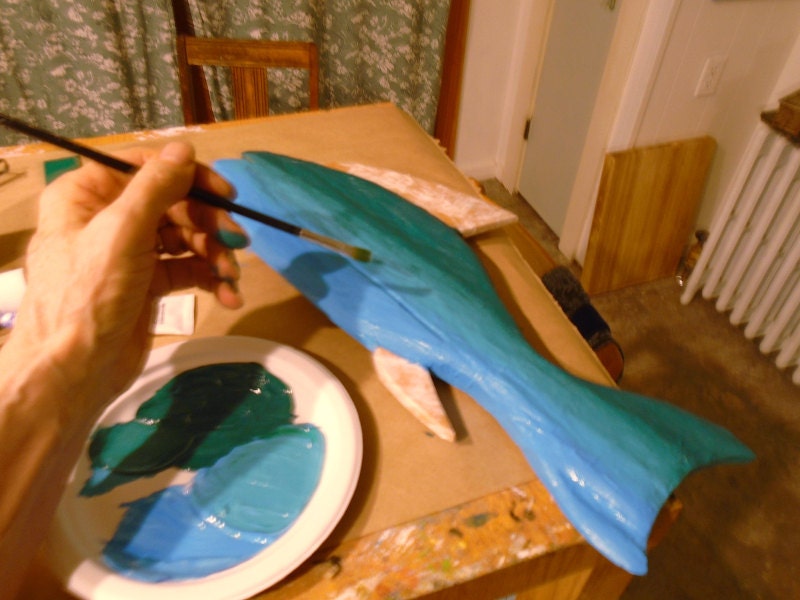 Next we add a deep maroon color to the fins: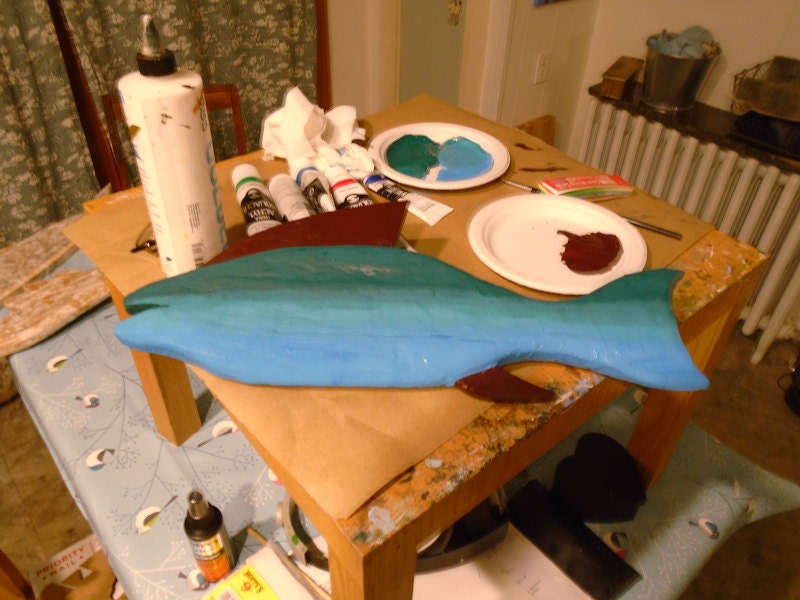 Next comes the details, eyes, spots, and general markings on the body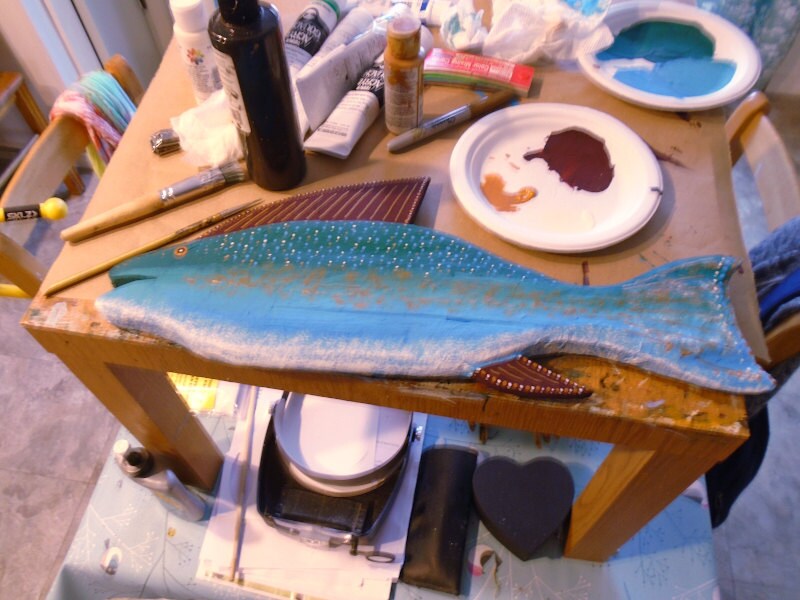 And finally the first fish is ready!