The whale is going to be painted in 4 shades of ocean blues. I am thinking ahead to all 6 of the pieces, some will be more brightly colored. The majestic whale will anchor the other pieces and give the eye a 'rest' as the pieces are viewed. 
I let some of the natural driftwood show through which is very striking on this piece of driftwood. We begin with the raw driftwood, shaped and sanded.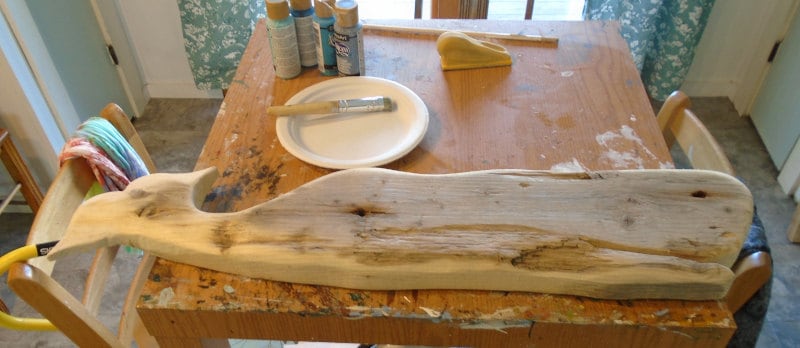 The next series of images I will be adding the shades of blue, allowing the drifwood to come through in various places. First is a basecoat: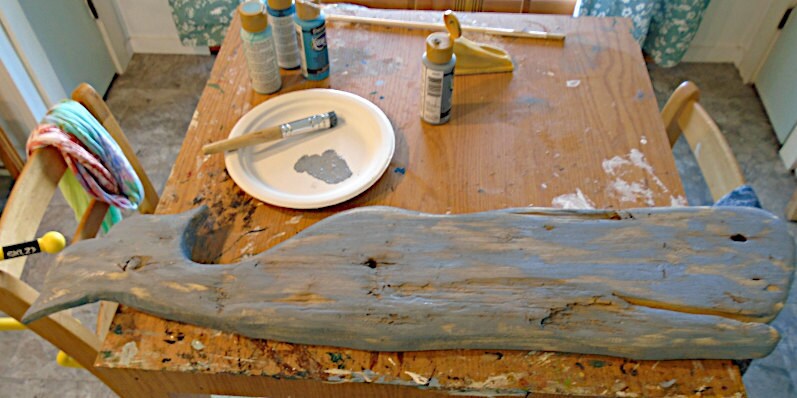 Next other colors are added: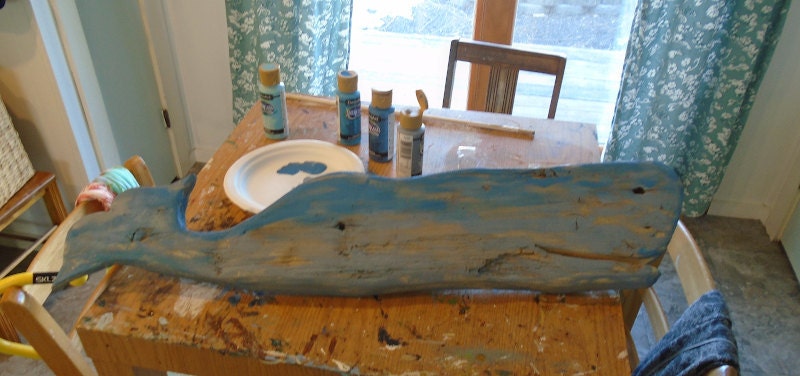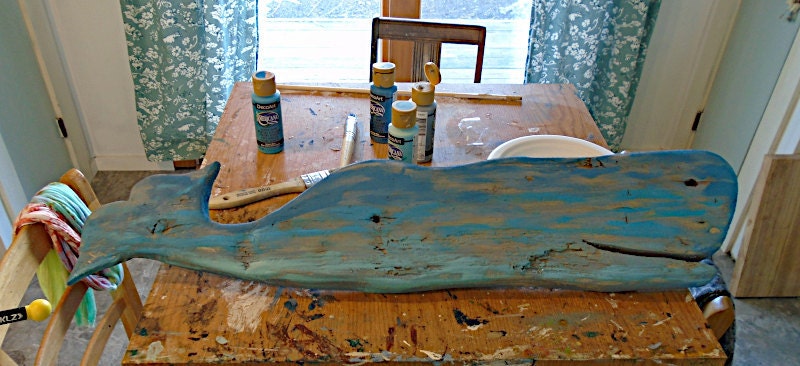 We add the eye and a little more shading along the top.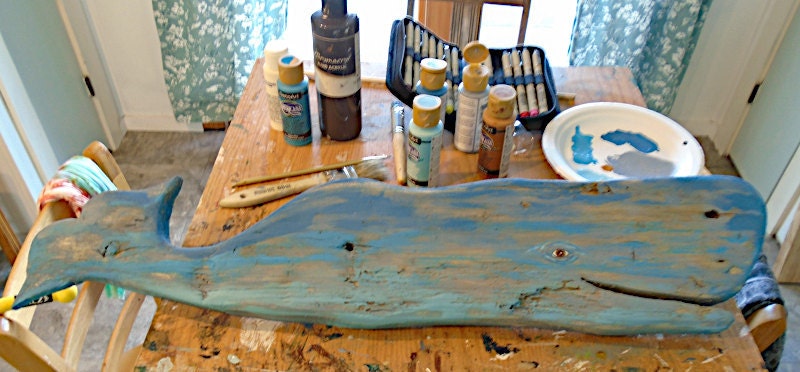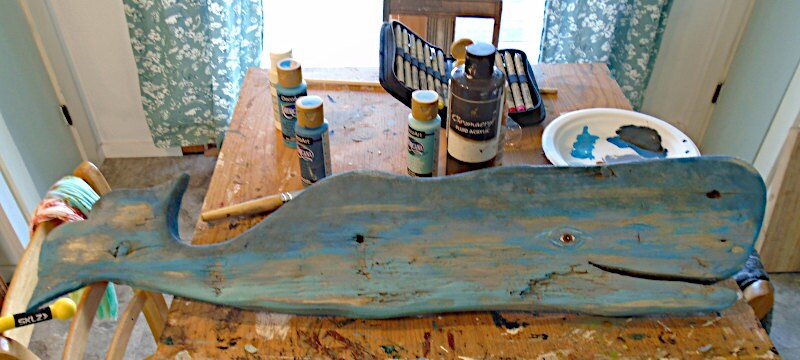 Finally the wall check! This whale is 24 inches long.