The next piece in this series will be the driftwood Whale. I have selected a thicker piece of driftwood with lots of 'beach' character. 
The sun, wind, sand, and surf provide a texture and look that only Nature can produce. This sturdy piece of driftwood will make a great whale. 
Here is the piece we selected just as we collected it from the beach. The finished whale will be about 24 inches long.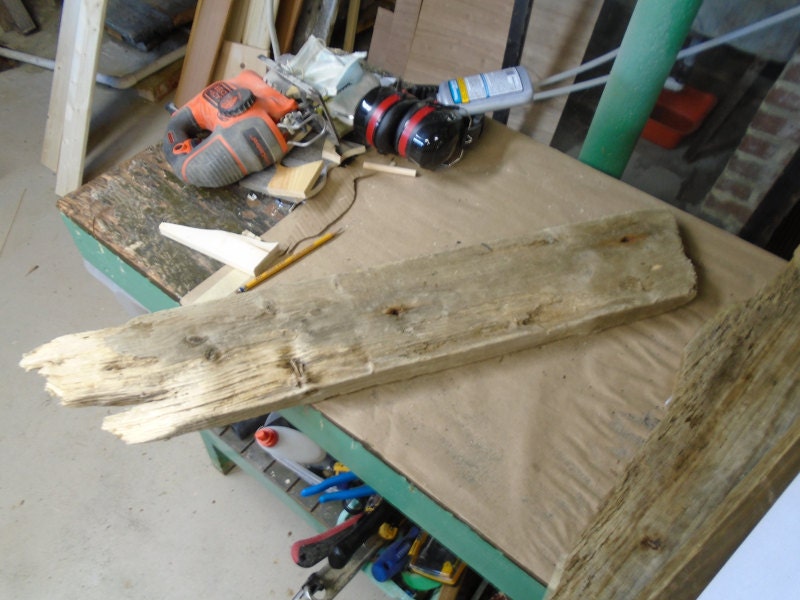 We set to work with a sketch of the whale - then this piece is rough cut with a skill saw.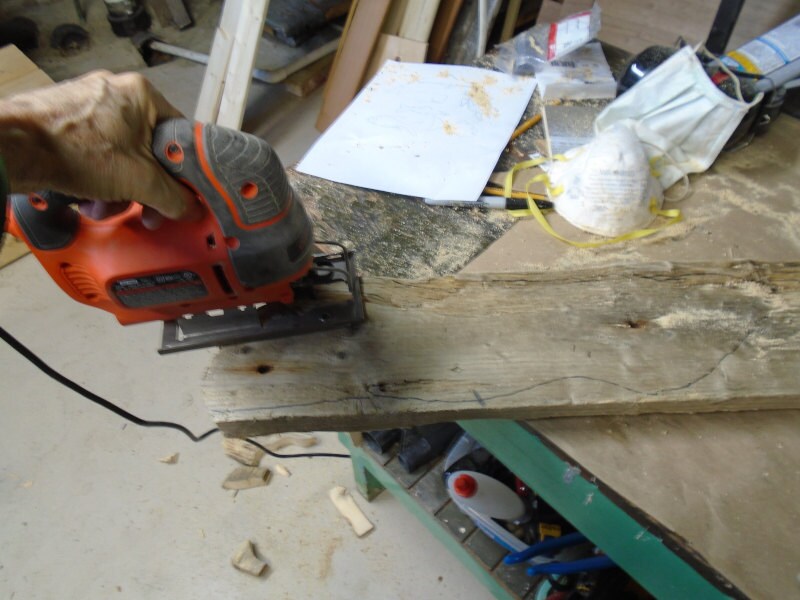 Here is the initial cut. There are some old holes from iron fasteners, now long long gone, and some divits in the wood. I am liking this whale already...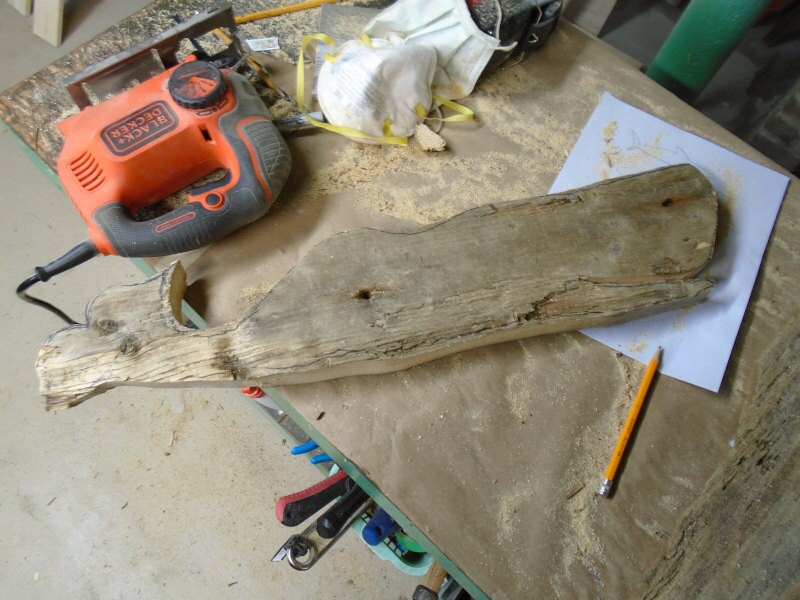 Next we start shaping. The tail needs to be thinner to be more natural looking. I work with a hammer and chisel to thin the tail portion. All the edges are smoothed and rounded on the first round of sanding.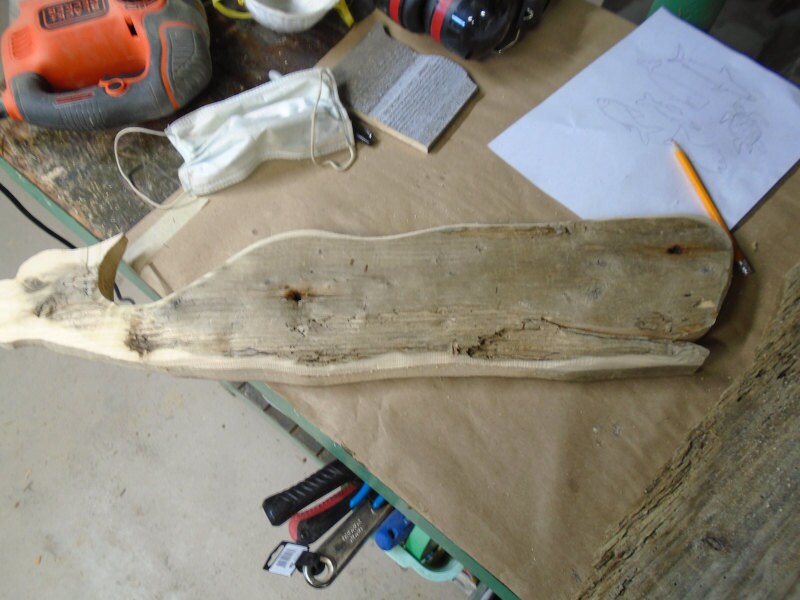 More hand sanding is done to detail the shaping and bring out the best in this piece.