We're excited to start the 3 fish. We are working on these 3 as a set because of the similarities in the cutting and shaping. Each one will be painted in a unique color scheme.
As we did with the other pieces, we begin with chosing some driftwood. Driftwood for fish must be fairly flat and long enough to make the piece. 
Here are the 3 pieces we chose: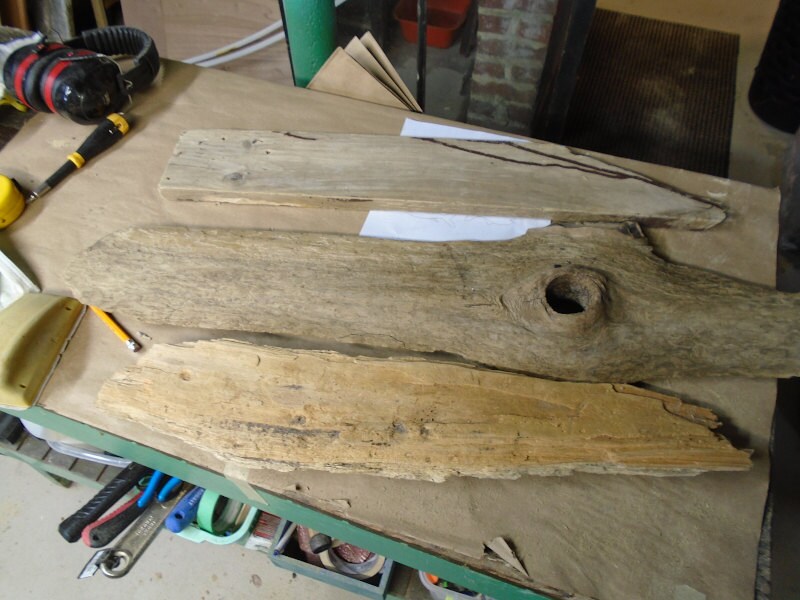 There is always a measue of excitment when I look at the wood and imagine the fish emerging from the wood. I will make some basic shapes on the wood.
Here are the first cuts: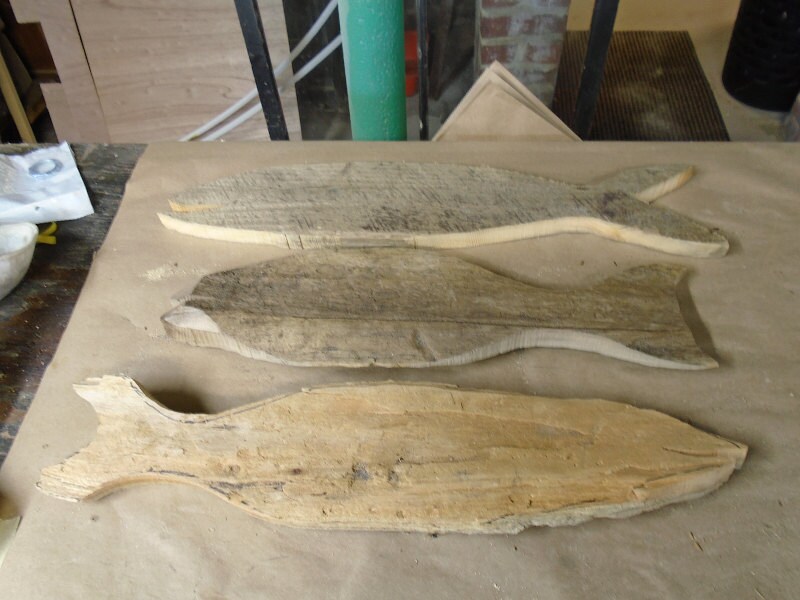 Once the pieces are cut we begin to shape the fish. The fins are added from scrap pieces of driftwood and fastened to the fish. Some of the piece face left, and some to the right. 
Here are the fins added to the fish. We have 3 great profiles which will add interest to the entire grouping. 
I am going to work on the shark separately... these fish will swim away if they know the shark is nearby....