From the rough cutting stage we now move to some of the detailing work. Shaping the fins, tail and head is done by hand-sanding the pieces. Once these parts are attached to the body I begin to add some details to the 'shell' to give the appearance of the plates that make up the shell.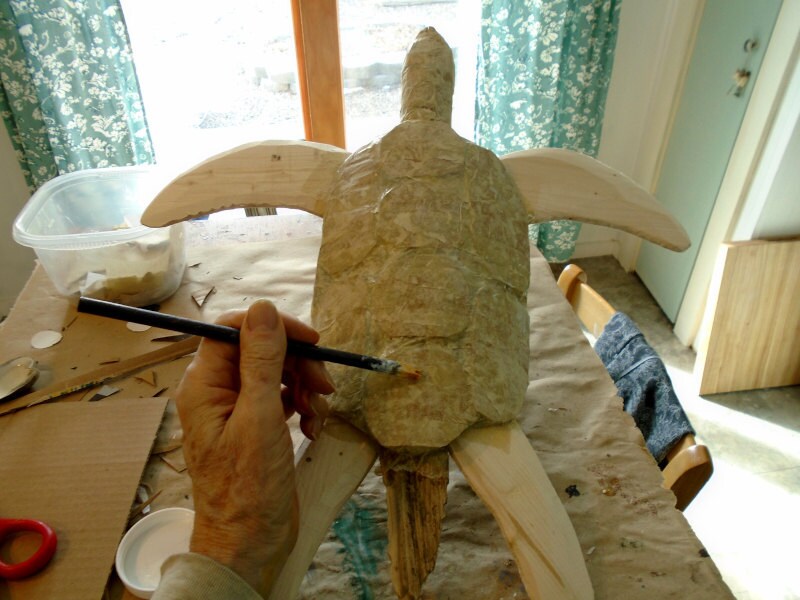 At this stage I like to hold the piece up to the wall to see how it looks. Marlene and I tried different angles and positions and we feel the best pose for this sea turtle is at an angle as I am holding it here. There will be a hanger wire on the bottom that will allow some angle adjusmtents. The unknown is how this piece will pair with the other 5 pieces in the final presentation.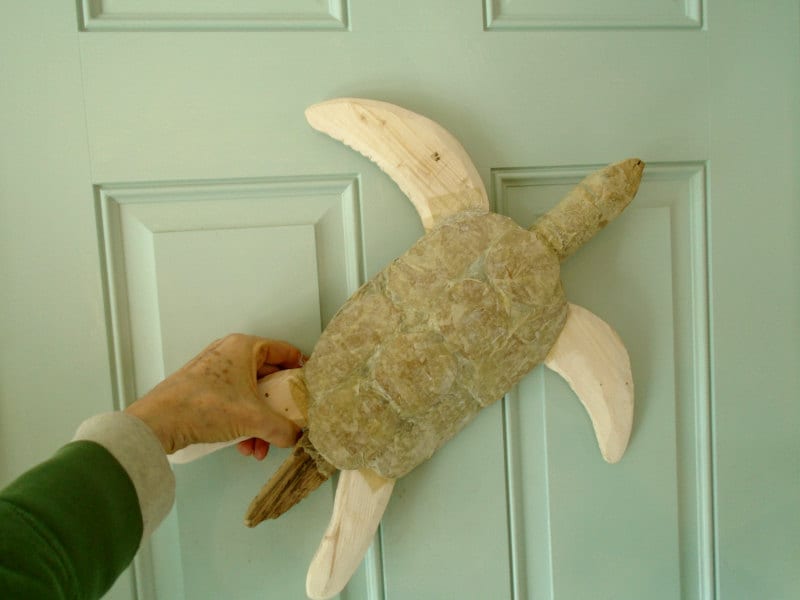 As this stage is completed we need to wait for glue and fasteners to dry. I added a wash of color to the fins however the final painting is next and all these fins along with the shell will be covered with the final colors.