The Sea Turtle begins with a piece of driftwood we collected last week on the beach. We found this piece prior to starting this project so I had no idea this was to become a turtle. My original idea was that it would make a great base for a driftwood shorebird.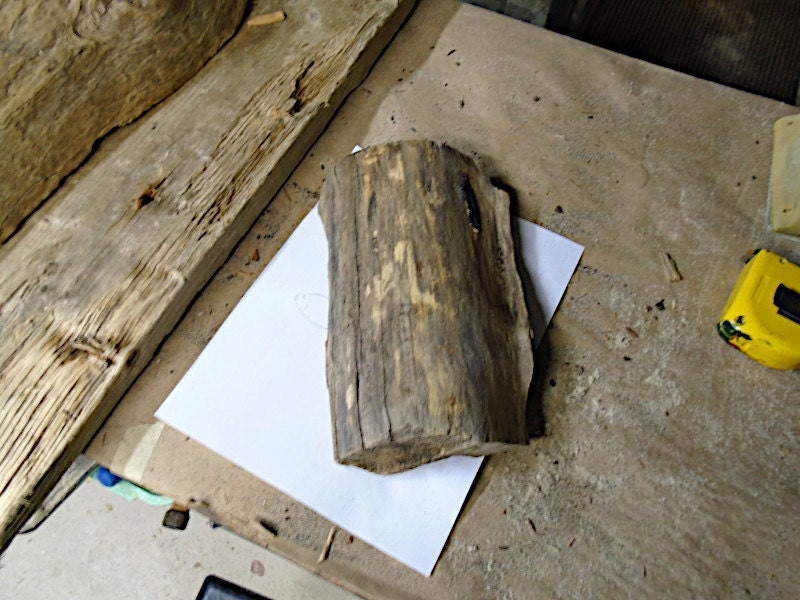 The Sea Turtle's back is curved - this requires a special piece of driftwood - and now we have it! So let's get started. 
I begin by shaping the turtle's shell by rounding out the corners. You can see the nice curve in this wood.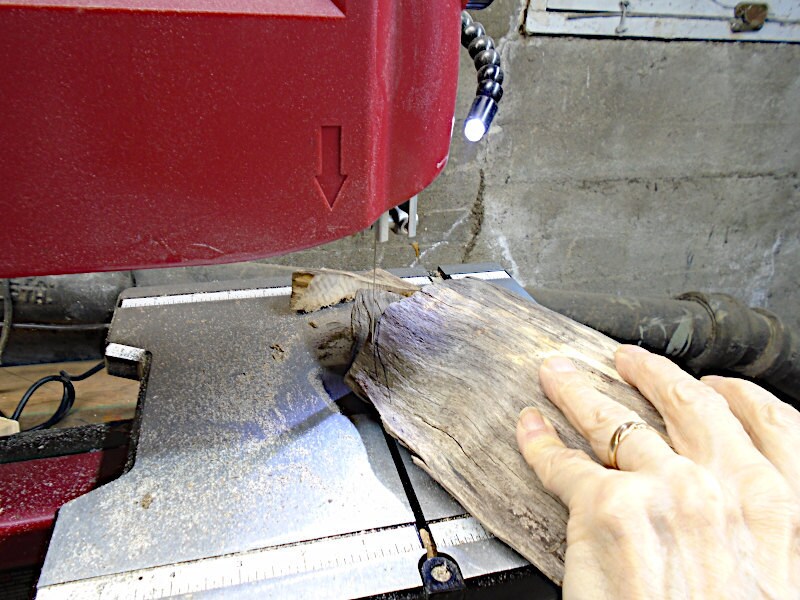 After the piece is cut I need to find pieces of driftwood that we will attach for the head, tail and fins. The pointed end will be the tail end, the upper rounded part will be where the head attaches.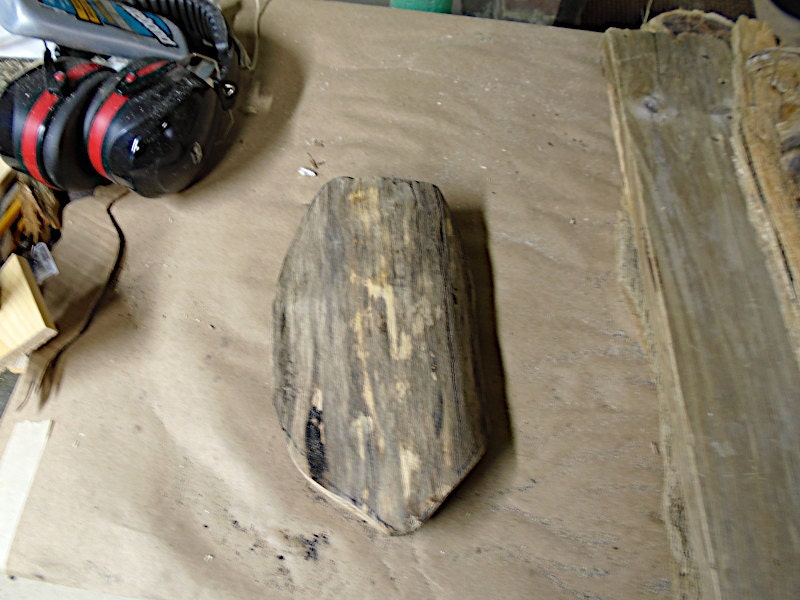 I found a piece of driftwood for the head - it had a perfect shape with an end that looks like a turtle. The head is not attached yet.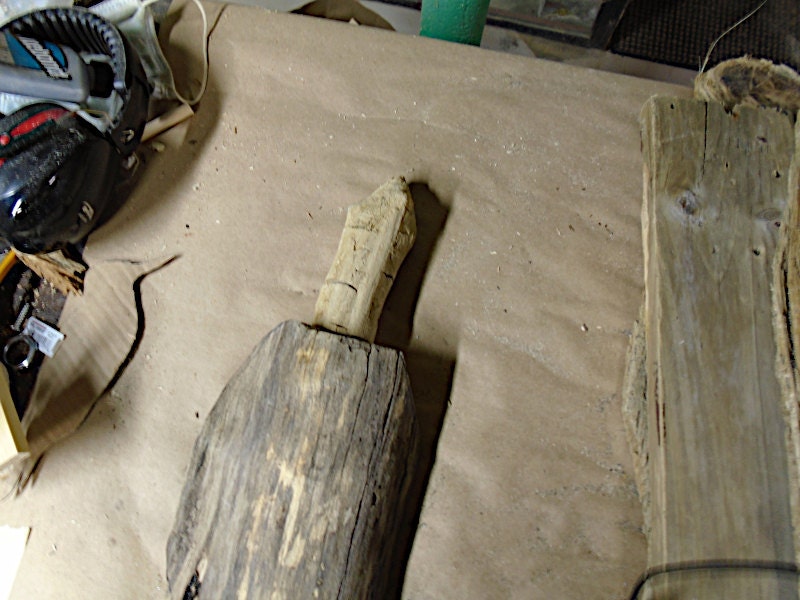 Next comes the fins, front and back. These are cut from a plank that washed up on shore. I also added the tail with a piece of driftwood that has some natural notches along the edges. The pieces are laid out with nothing attached yet...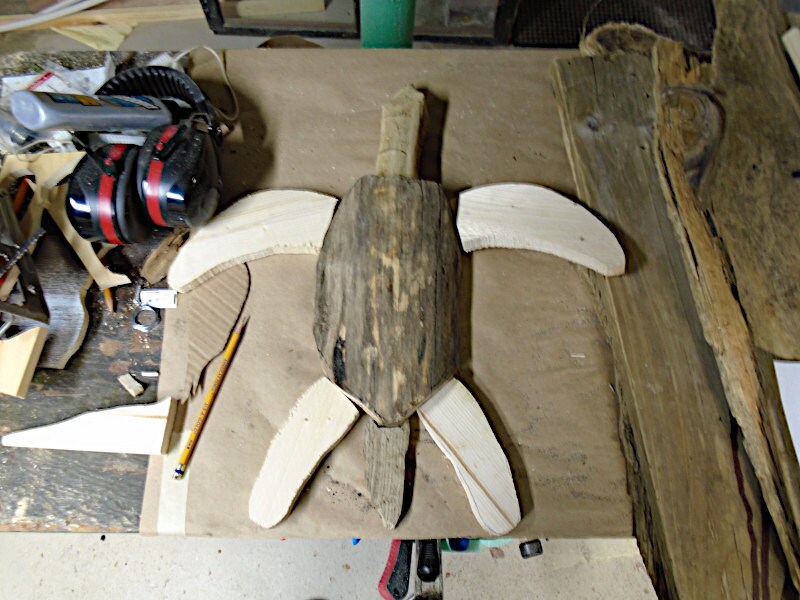 That is it for the initial rough cutting of the Sea Turtle parts. Now the real work begins as we shape, attach, and begin to paint the Turtle!