We are excited to begin this new custom project! 
Imagine 6 pieces of driftwood, collected on the Popham beach that will be tranformed into 6 different representations of sea life from the Atlantic ocean. 
This project will consist of a shark, a sea turtle, a whale, and 3 unique fish.
Here is a sketch of the shapes we will work with.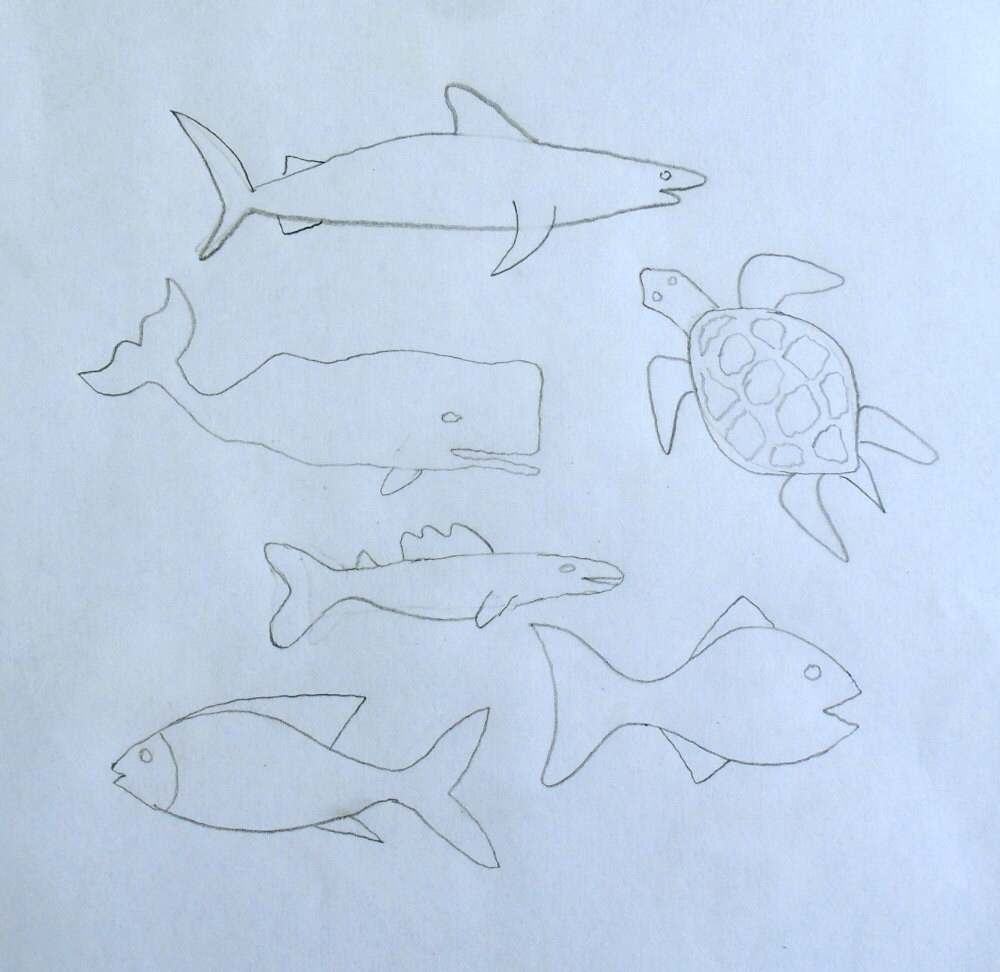 We begin with choosing driftwood pieces. Here are a few pieces we recently collected that will become part of this project.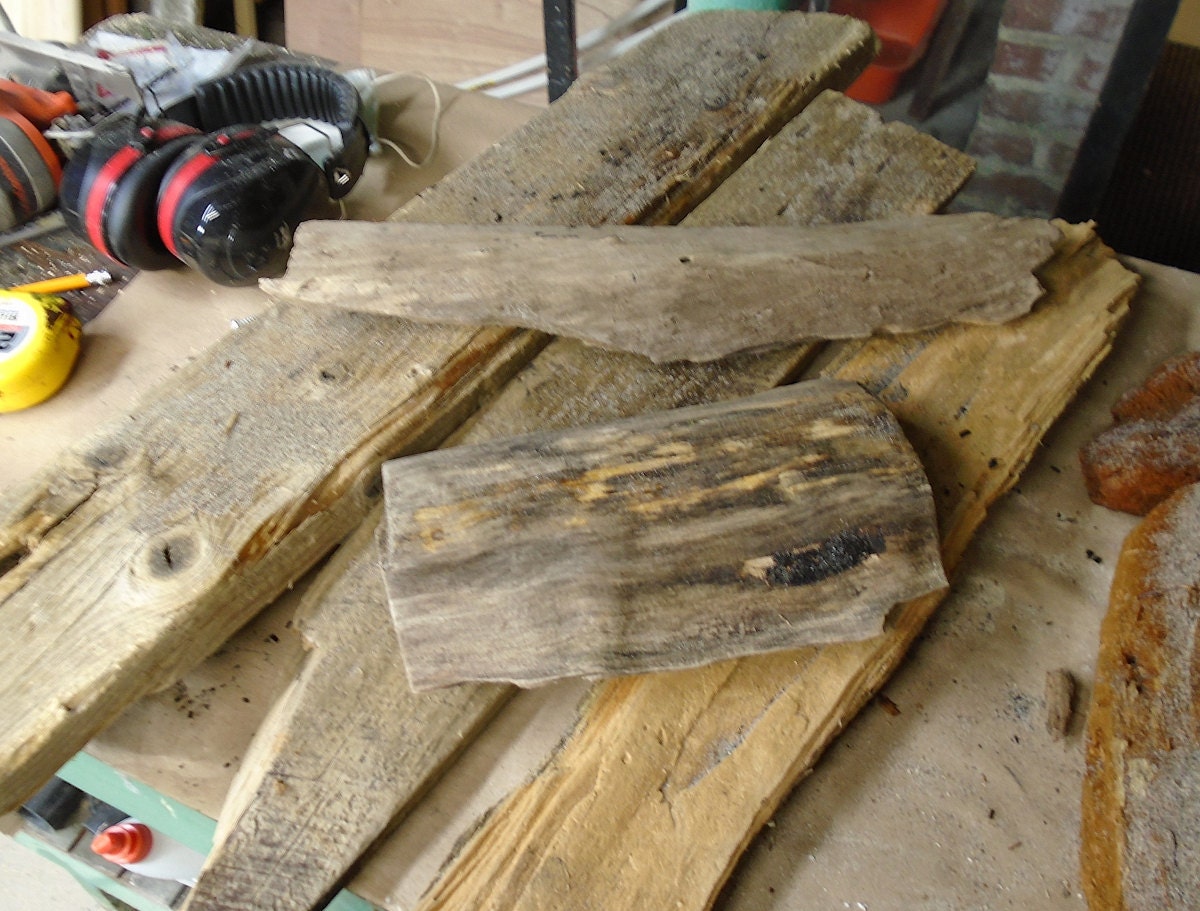 When I saw 'sea turtle' on the list I was excited and at the same time faced with a 'driftwood challenge' . Sea Turtles have a unique shape and their backs are rounded. You can't really tell from the image above but the piece on the top has a flat bottom and a gently rounded top! More on how we make the sea turtle in upcoing posts...